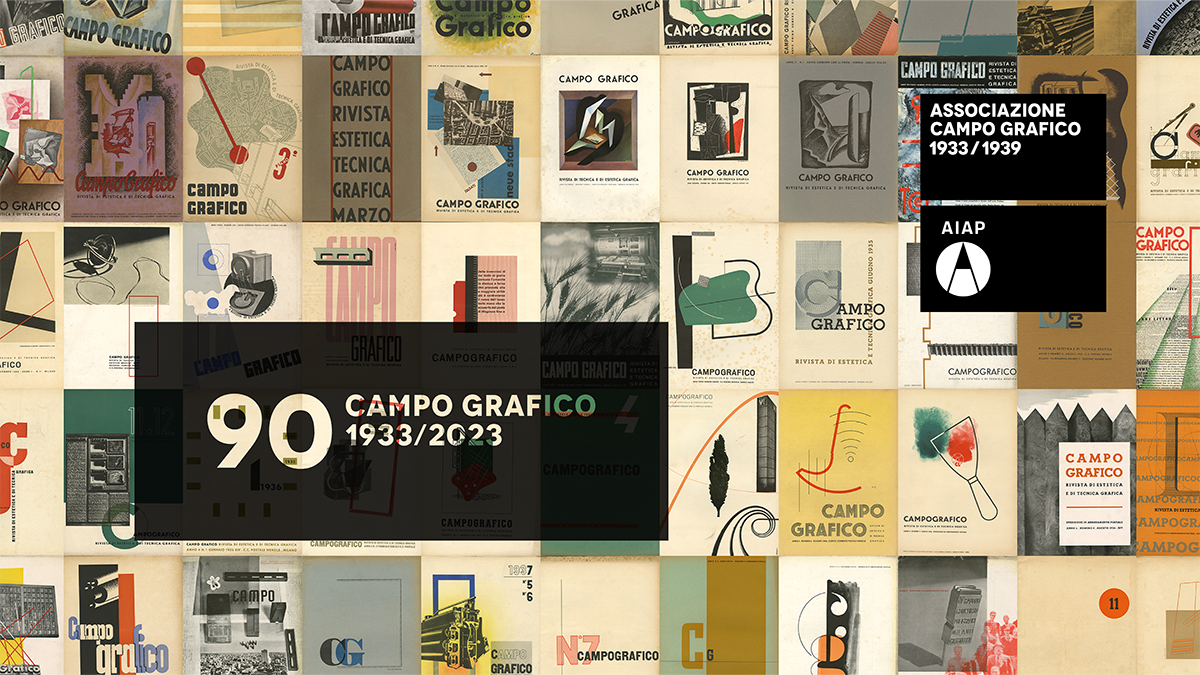 Thursday 23 March 2023, at 18.30, the AIAP office opens to the public to celebrate 90 years of Campo Grafico, "magazine of aesthetics and graphic technique", published in Milan from 1933 to 1939, at the center of a real cultural movement avant-garde.
In collaboration with the Campo Grafica Association, a commemoration of the history of the magazine will take place, enriched by a debate on its legacy also in the formation of the graphic profession in Italy.
In Milan, during the 1930s, "Campo Grafico – Journal of aesthetics and graphic technique" marked the most original collective deed of those creative years, when a bunch of "founding fathers" of what will be called "graphic design" – among which Attilio Rossi, Carlo Dradi, Guido Modiano, Luigi Veronesi, Enrico Bona, Ezio D'Errico, Antonio Boggeri and Bruno Munari – guided a real technical and cultural revolution which, when started, paved the way to a completely different approach in combining texts an pictures in graphic art.
Entrance: free of charge, with prior registration by writing to aiap@aiap.it
More Information: aiap.it/aiap-ricorda-la-nascita-di-campo-grafico