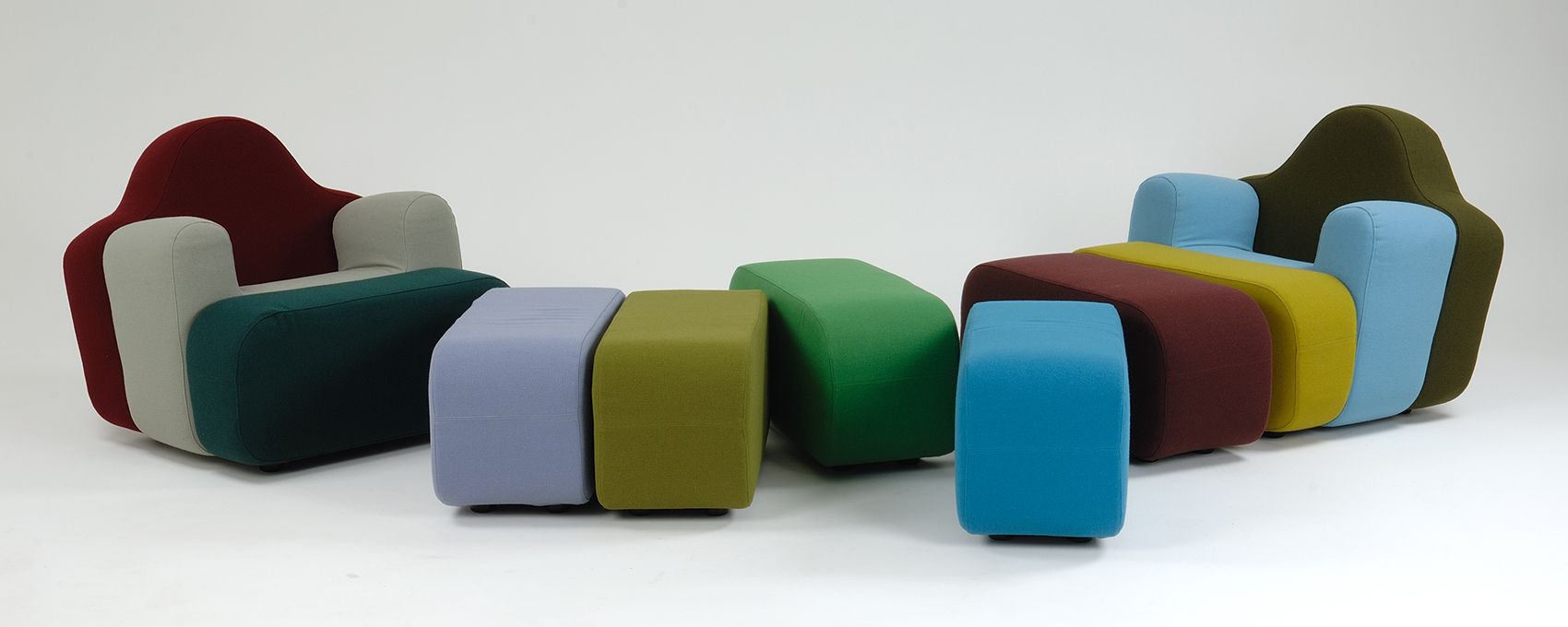 Pierre Charpin, "Slice", 1996 – Modular armchair-chaise longue, © Adagp, Paris 2023, photo: Y. Bresson/MAMC+
The Cité du design Saint-Etienne is hosting an off-site exhibition of the Musée d'art moderne et contemporain de Saint-Étienne Métropole. Its theme is the home and it offers an immersion into lifestyles and practices from the 1930s to the present day.
An imaginary home with six rooms.
Enter an imaginary home with its selection of almost 120 timeless objects.
The house is divided into six rooms: a living room, kitchen, office, games room, bedroom and bathroom. Each one features furniture, equipment and accessories, some anonymous, some signed by designers, covering a century of design history. Familiar objects, others less so have been picked out for their aesthetic, technical or sociological interest. From food processors for grinding, mixing, chopping and cooking to razors, shavers and hair driers for taming hair, not forgetting alarm clocks, toys, radios and Minitels, the exhibition reveals how the shapes, colours and sounds of everyday objects have developed.
The pared down scenography designed by Muséotrope is structured like the frame of a house, allowing us to see into each room where people could have lived their lives. It emphasises the materiality of the objects and offers a chance to understand their technical development and imagine how they would have been used, whilst stimulating the visitors' creativity.
The MAMC+ and the Cité du design are also putting on a programme of events linked to the exhibition: film screenings, talks, workshops, guided tours. These offer an opportunity to approach the object, its context, its singular features and its familiarity from a different angle and under an original light.
Collective curatorship by the team of the Musée d'art moderne et contemporain de Saint-Étienne Métropole (MAMC+)