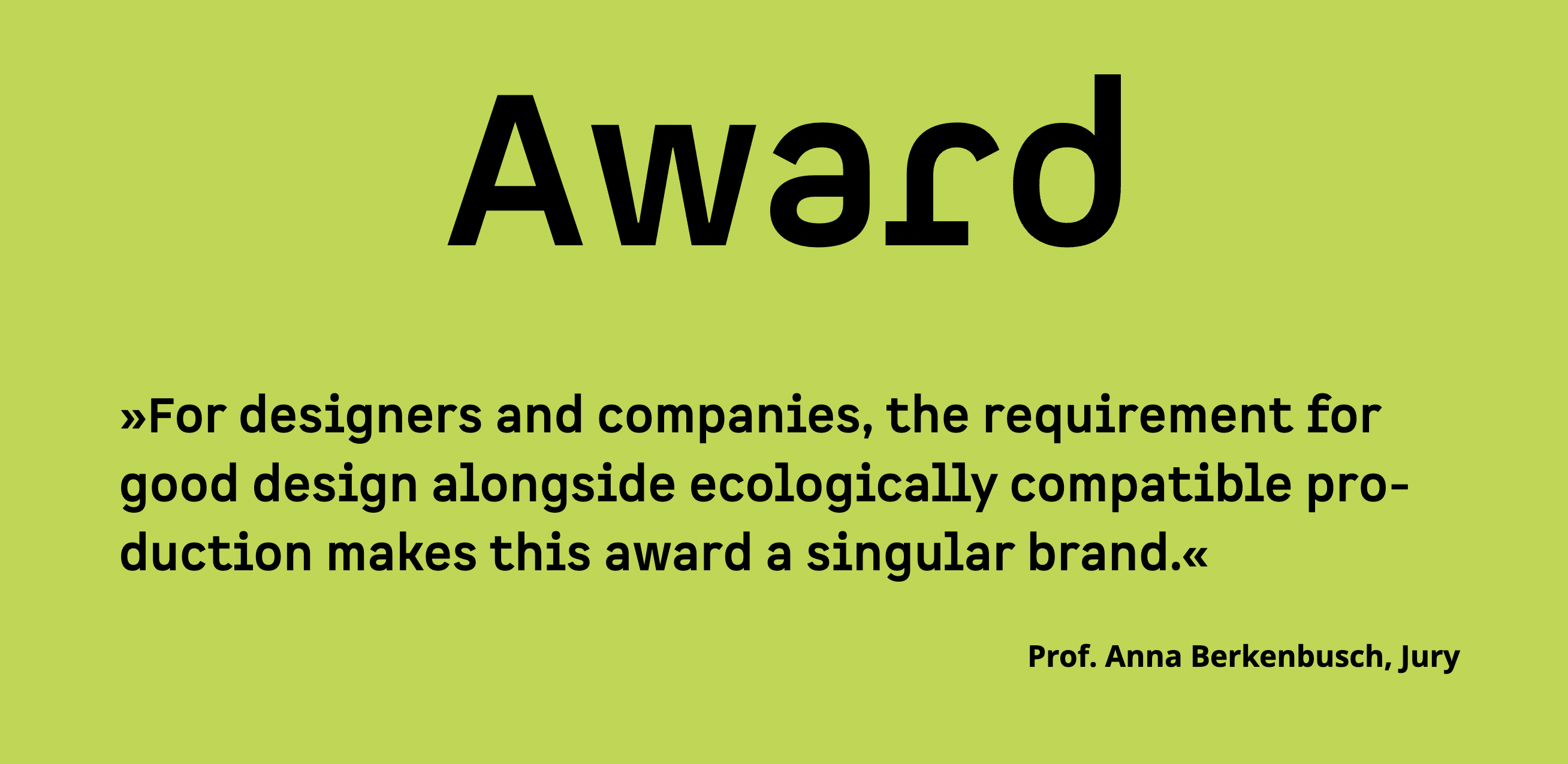 Until April 17, you can apply online for the German Ecodesign Award 2023. We are looking for durable and recyclable products, processes and systems that make an important contribution to the sustainable transformation of our economy and society.
Who can participate?
The German Ecodesign Award is aimed at companies in all sectors and of all sizes, as well as individual designers. Start-ups and market leaders, local providers and global players are all addressed equally, alongside design studios, marketing agencies, architectural and engineering offices. It is essential that the submission is available on the European market, or is aimed at this market as a service or concept.
In the Young Talent category, the competition is open to students and graduates who have completed their studies no more than one year previously. The seat of the university does not have to be in Germany.
What can be submitted?
The competition is looking for durable and recyclable products, processes and systems that contribute to the transformation towards more sustainability. It is not limited to specific product groups, industries or design sectors. The following can be submitted:
Products which are available on the European market or exist as market-ready prototypes that are soon to be released (Category Product).
Services and system solutions (Category Service).
Forward-looking model projects and ideas that are still in the conceptual phase (Category Concept).
Works that were created during the course of study (Category Young Talent). Students and graduates are eligible to enter. Graduation must not be longer than one year ago (deadline is the start of call for entries on 23 January 2023).
More Information: bundespreis-ecodesign.de/en/award/call-for-entries