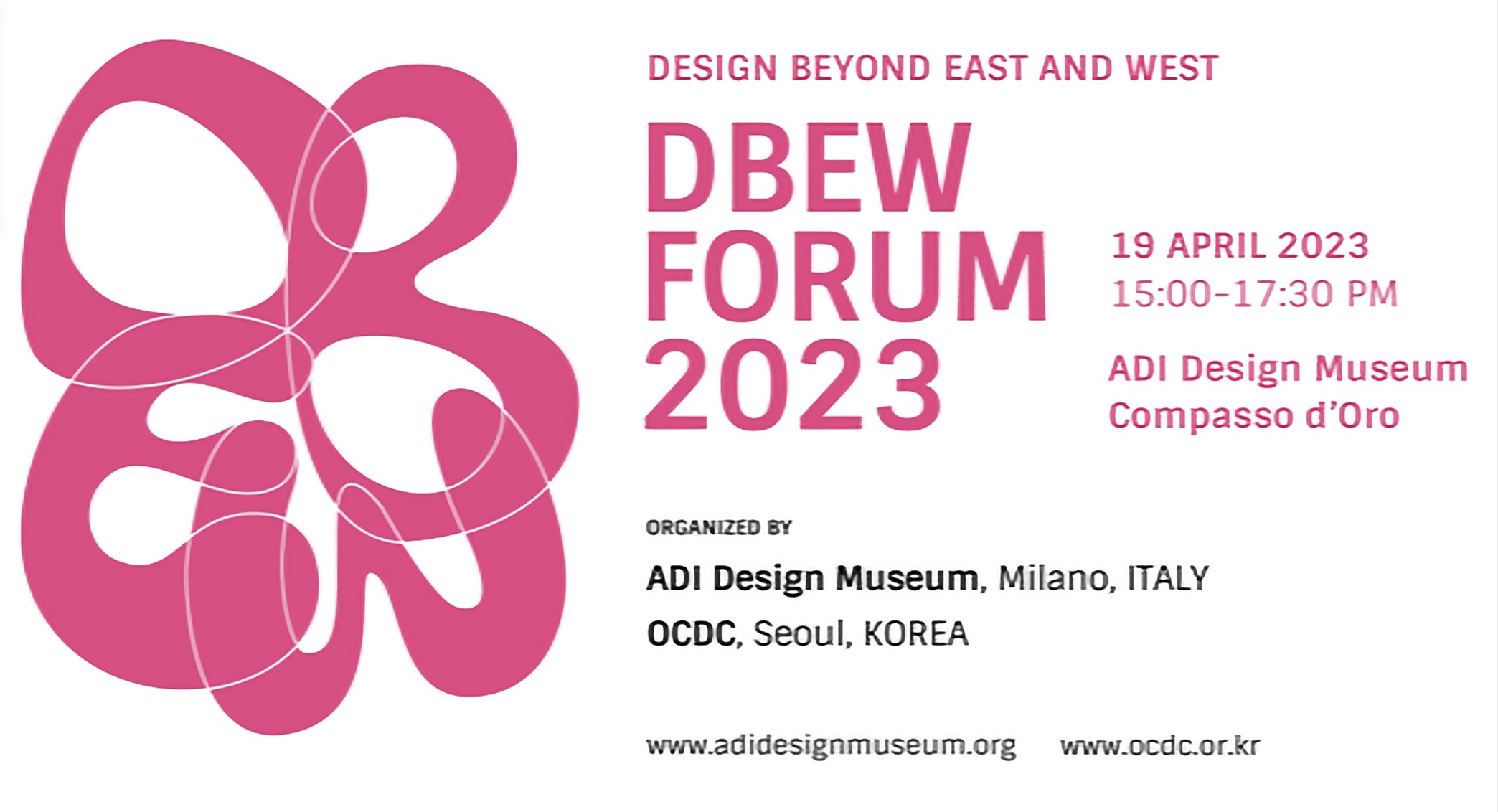 ADI, DBEW / Design Between East And West Forum 2023
A conference on the relationship between the two cultures at the ADI Design Museum.
A conference in Milan to take stock of the relationships that today bind the culture of design in the East and in the West. It is organized by the ADI Design Museum and OCDC Oriental Culture & Design Center, a Korean research centre created to identify and understand the cultural differences between the countries of the Far East and the West. For this reason, OCDC maintains constant relations with Korean, Chinese, Japanese and rest of the world universities, organizes cultural events in the three countries and pays special attention to all events concerning design in South Korea.
The conference will deal not only with the relationship between Eastern and Western design (on which the Director of the ADI Design Museum Andrea Cancellato will also intervene) but with the identity of Asian design (with contributions from Korean scholars, Chinese and Japanese) and will close with a debate in which Mara Servetto, Migliore+Servetto Architects, among others, participates ).
More Information: adi-design.org/blog/design-tra[…]-occidente.html