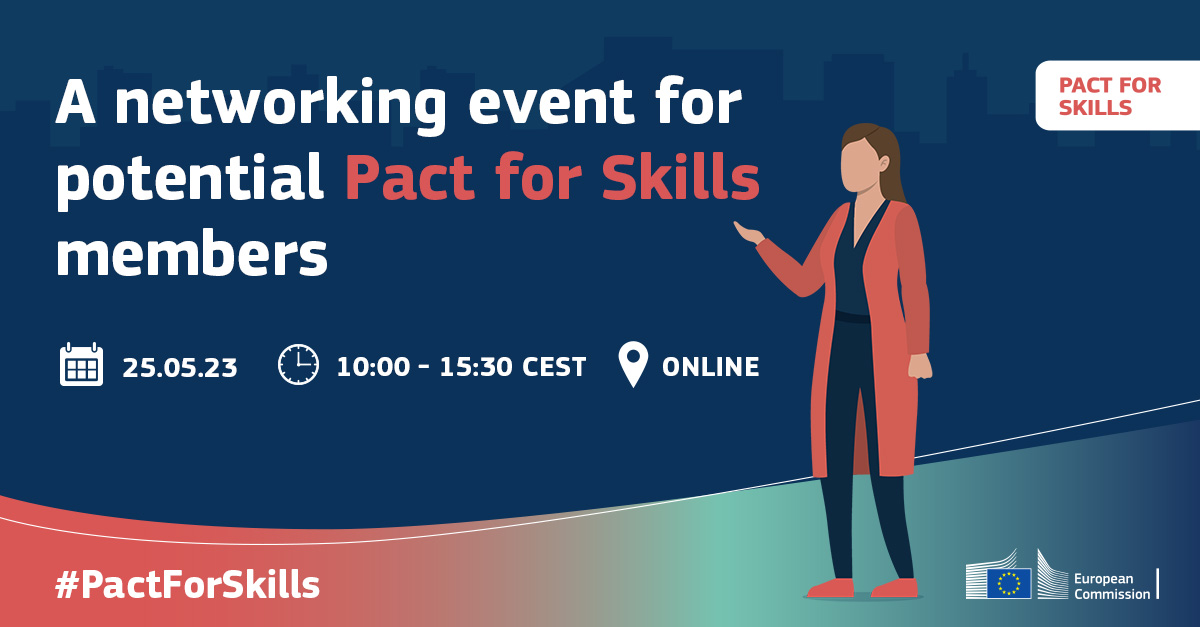 Pact For kills / A networking event for potential Pact for Skills members
Power-up skills: Developing Europe's workforce
A networking event for potential Pact for Skills members
The European Commission and the Pact for Skills Support Services team are glad to invite you to the networking event reserved for the organisations who are interested to learn more about the Pact.
During the morning sessions the event foresees a high-level overview of the Pact for Skills and its wider policy context. It will cover cross-cutting topics relevant to a wide
range of organisations interested in finding out more about the Pact for Skills. After the lunch break, you will have the opportunity to meet your peers and network with other
participants through one-on-one meetings as well as meet the coordinators of the Large-scale Skills Partnerships developed under the Pact and learn about the initiatives
launched in the different industrial ecosystems.
Registration: www.pactforskillsnetworking.eu/en
Do not hesitate to contact Pact for Skills for any questions on the organisation of the event at PactforSkillsEvents@ecorys.com.