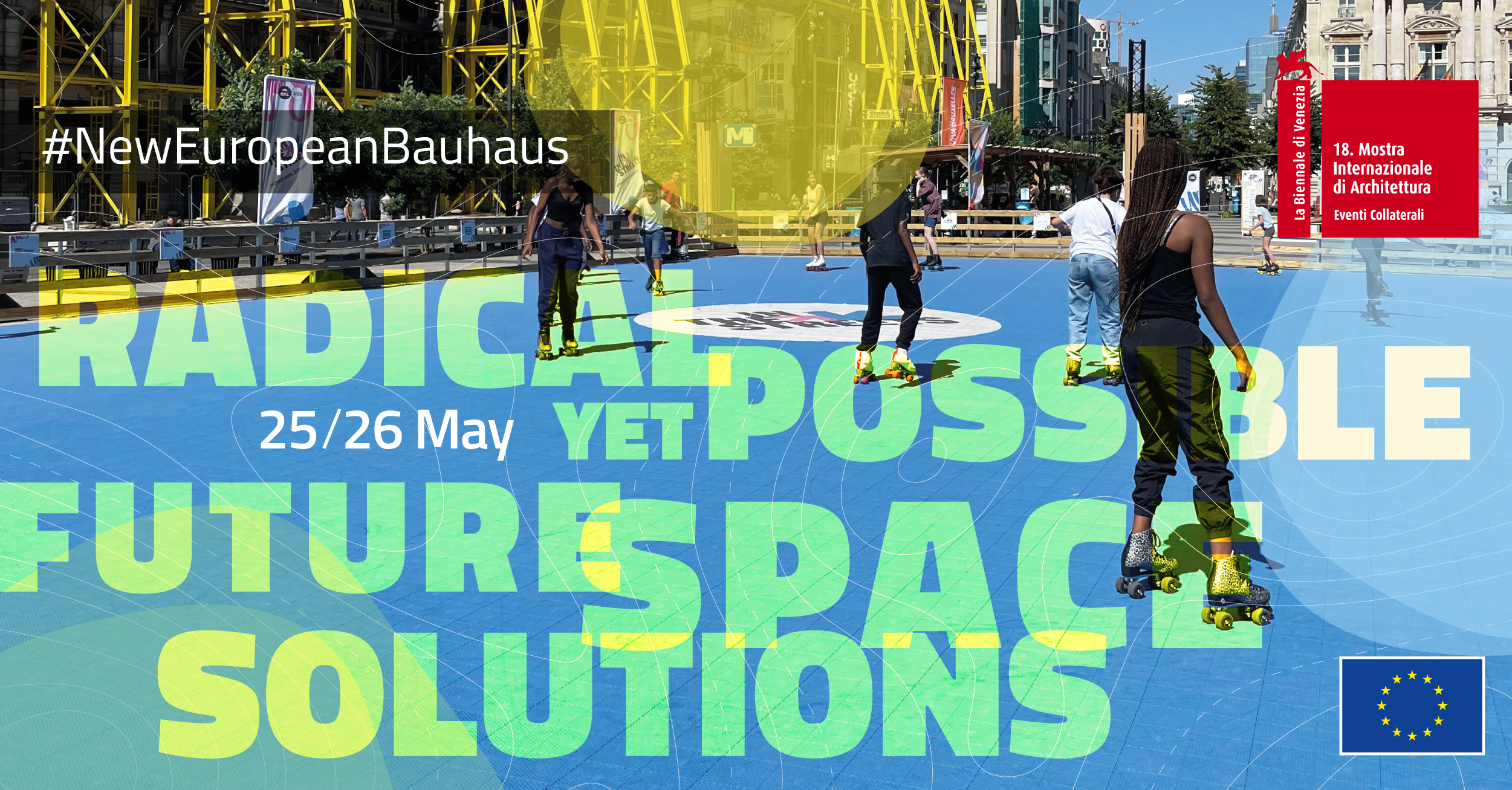 New European Bauhaus / Radical Yet Possible Future Space Solution
The New European Bauhaus will present Radical yet possible future space solutions, Collateral Event of the 18th International Architecture Exhibition – La Biennale di Venezia on 25-26 May 2023 in Venice.
The NEB conference will feature a number of high-level speakers from all around the globe including European Commission's President Ursula von der Leyen, Commissioner for Cohesion and Reforms Elisa Ferreira, Professor Annette Hafner, architects Rem Koolhaas and Shigeru Ban, social entrepreneur and activist Alexandra Mitsotaki, and many others. It is curated by innovation economist and digital expert Francesca Bria, physicist Hans Joachim Schellnhuber and architect Wael al Awar.
The participants will reflect on radical, yet possible, human actions leading to a better use of space and resources. In particular, they will discuss new ways of living, and how to go beyond the conviction that the future of the humankind is bound to already existing solutions.
On the first day, following two masterclasses by architects, six groups of experts and students will join parallel discussions in the 'Radical NEB Labs', to work towards collective solutions for a sustainable future, understood as new ways of living, learning, designing, building, energy and material sourcing. On the second day, European Commission President Ursula von der Leyen will kick off a series of interdisciplinary debates involving some of the most recognised architects of our time and international experts from several fields. Commissioner for Cohesion and Reforms Elisa Ferreira will close the conference by pointing to opportunities to scale up New European Bauhaus approaches within EU spending programmes.
Dates and Venues
25 May: Ca' Tron, Santa Croce 1957 from 15:00 to 18:00;
26 May: Aula Magna Tolentini, Santa Croce 191 from 11:00 to 17:30
Registration
Registration to participate at the NEB Conference Radical yet possible future space solutions is mandatory. Please note that the available places are limited.
Registration for day 1 (students only)
Registration for day 2
The second day of the conference will be live streamed. The link will be shared a few days before the event.
More Information: new-european-bauhaus.europa.eu/[…]lutions_en