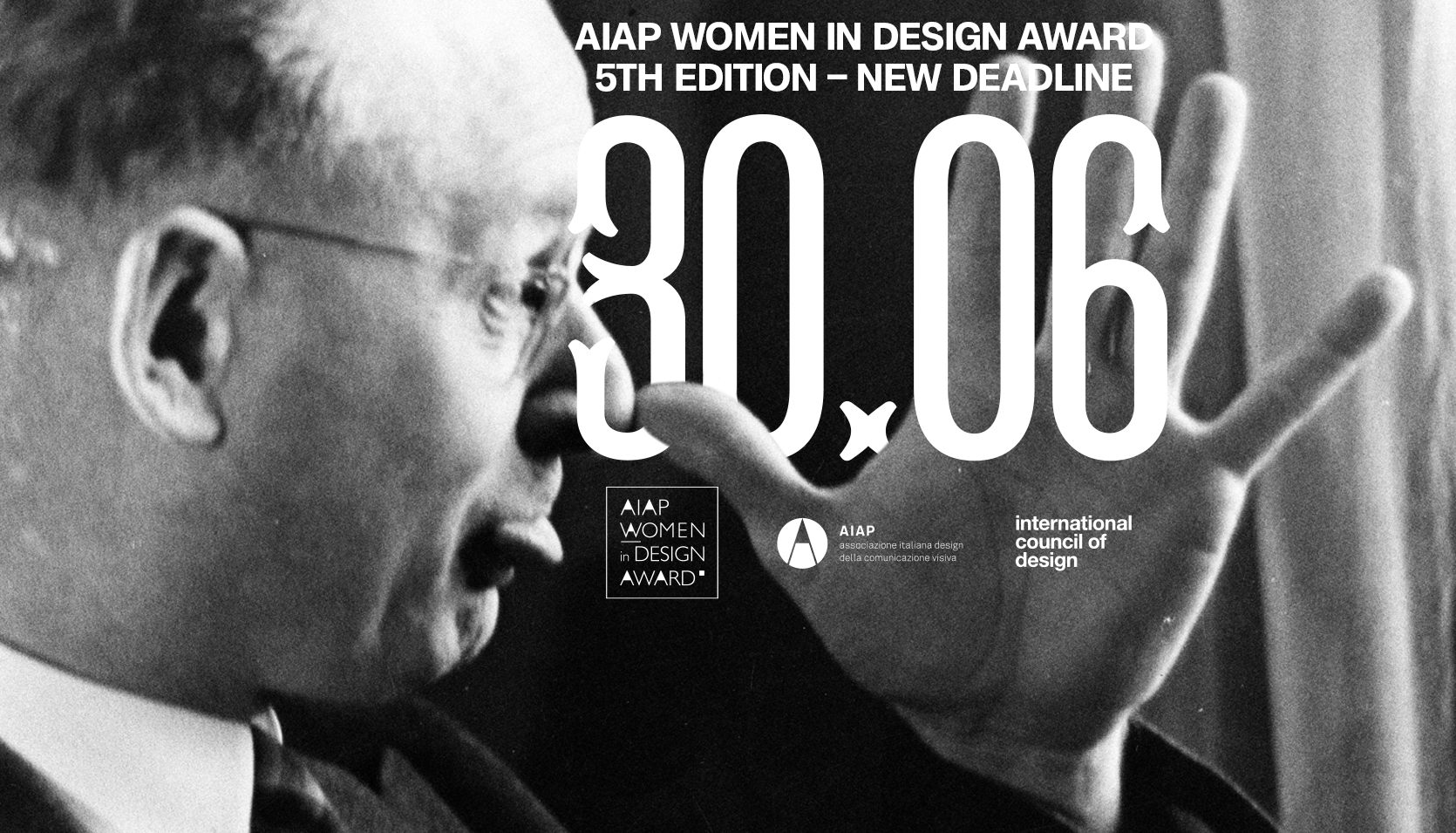 AIAP | AIAP Women in Design 2023 - New Deadline
The call deadline is postponed to 30 June 2023!
No more excuses, send your work now!
The Aiap Women in Design Award (AWDA), at its fifth edition, is a project curated by Cinzia Ferrara, Laura Moretti, Carla Palladino with a small team of volunteers and with the organizational support of AIAP. It is a biennial international award open to visual communication women designers. The main goal is to investigate the languages, poetics and different approaches to graphic design as well as to explore the conditions in which women designers work.
How to participate: Select your best visual communication design projects from 2019 to date.
You can submit one or more projects in the different categories:
Professionals — if you own or work in a visual communication design studio, submitting a published work;
Female researchers — if you are a teacher or a researcher, you can submit a study, a publication or an educational project related to visual communication;
Female students — if you are a student or have graduated for no more than three years, you can participate with the work done for an exam or as a degree thesis.
From this edition of the Award a new special mention will be introduced, AWDA for RIGHTS!, which will be attributed to the project, among all those selected by the jury, which will have best addressed the social issues of women's rights and work, and more generally gender inequalities and in every area.
The candidate projects will be evaluated by dedicated juries, made up of authoritative personalities from the world of design. The winners will be announced during the final AWDA 2023 event, which will be held in Milan in November, in the presence of the international jury.
See the new TIMELINE.
For requests for clarification or more information, write to: info@aiap-awda.com
More Information: www.aiap-awda.com/