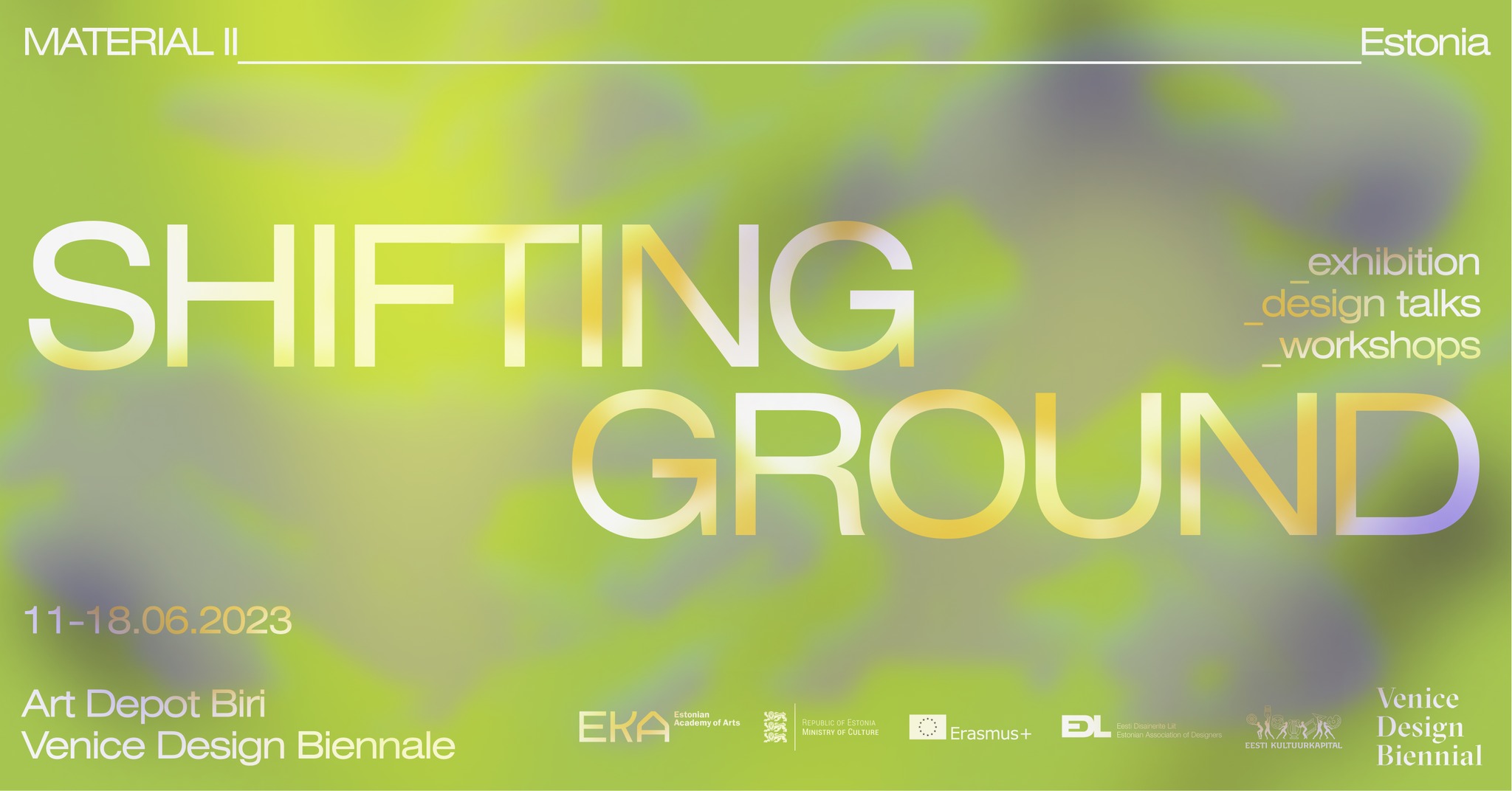 Estonian Association of Designers | MATERIAL II Shifting Ground Exhibition
"MATERIAL II: Shifting Ground" is the third in a series of exhibitions focused on materials, shedding light on how materials are developed and created in Estonian universities, enterprises and creative practices today.
The exhibition is curated by Stuudio aine in cooperation with the Estonian Association of Designers and the Estonian Academy of Arts and brings together the work of 26 artists, designers and researchers to show how the notion of resources and material development is undergoing changes due to the environmental crisis.
Divided into three categories – Baltic Sea, Shifting Ground and Underwood – the works on display are invitations to a discussion around the changes in our habitat and the kinds of materials and material systems that we envision for the future.
In a world of abundance, understanding the origin of things becomes increasingly difficult. The variety of existing materials is vast; we are exposed to thousands of different substances on a daily basis.
One of the objectives of "Material II: Shifting Ground" is not only to present materials in an exhibition setting but also to introduce their origin, ingredients and manufacturing technologies. The featured authors explore, across disciplines, what the future of materials could be: how regenerative design methods can add value to waste materials, what can we learn from local heritage technologies and which functional materials can be made on the nanoscale.
Senior researcher Reet Aus, Kärt Ojavee and Juss Heinsalu of the Laboratory of Sustainable Design and Materials will give lectures.
The textile repair workshop is conducted by Marta Konovalov and Riina Õun teaches how to make bioplastics. A video showing how Reet Ausi's industrially upcycled product is made in the Beximco factory in Bangladesh is also shown.
The exhibition project is supported by the Cultural Foundation, Erasmus+ and the Ministry of Culture / Kultuuriministeerium.
Location:
ART DEPOT BIRI, Venice Design Biennial
Cannaregio 5415, Venice 30121
Schedule:
11.06 – 15:00 Opening of the exhibition (Private event)
11.06 – 17:00 Workshop: Textile repair – Marta Konovalov
12.06 – 16:00 Design Talks – Reet Aus; Kärt Ojavee, Juss Heinsalu
17.06 – 13:00 Workshop – Bioplastics – Riina Õun
Participants:
Katrin Kabun, Geidi Hein, Erki Nagla, Siim Karro, Reet Aus, Merlin Meremaa, Katarina Kruus, Riina Õun, Tiia Plamus, Airi Gailit, Pilliroog/Suckõrs, ​​Indrė Spitrytė, ​​Cärol Ott, Karolin Kärm, Annika Kaldoja, Kärt Ojavee, Madis Kaasik, Juss Heinsalu, Oksana Teder, Ines-Issa Villido, Karl Kukk, Erik Heiki Veelmaa, Maria Kristiin Peterson, Marie Vihmar, Astri Kaljus, Marta Konovalov, Sirje Sasi, Juulia Aleksandra Mikson
Contact: lona Gurjanova +372 5557368, edl@edl.ee
More Information: https://www.facebook.com/events/102756032828879