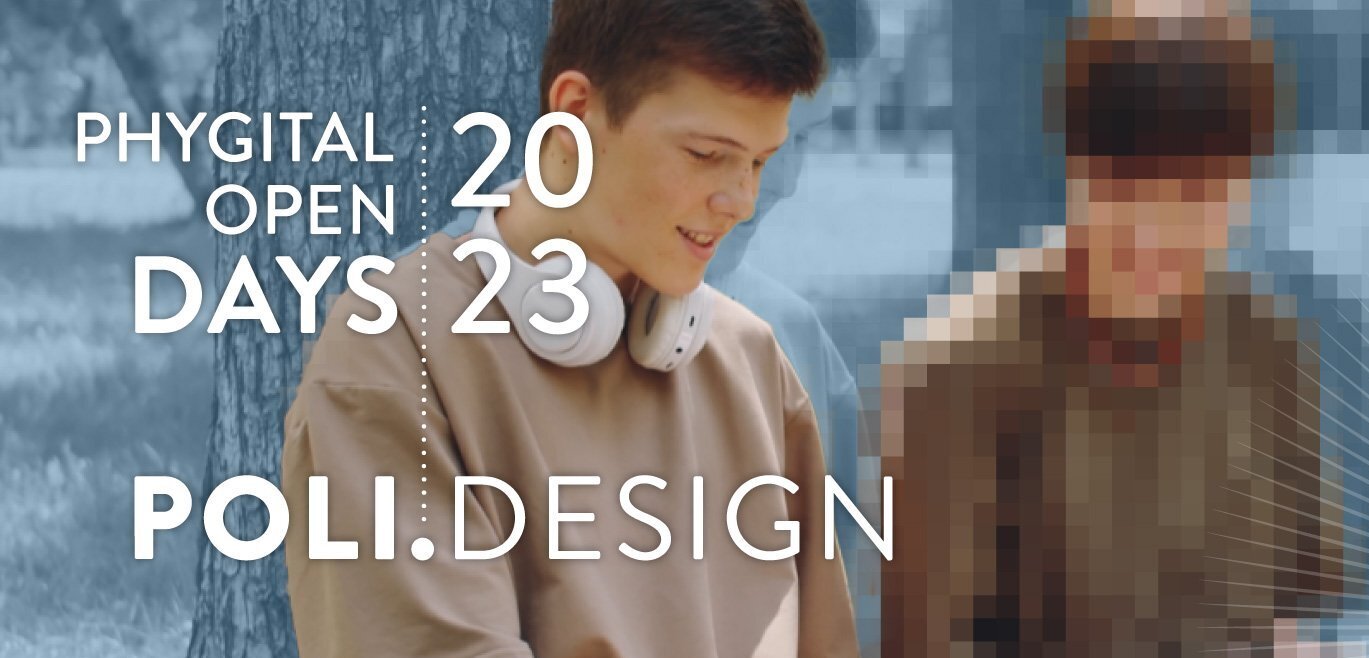 POLI.DESIGN, AIAP | POLI.design Phygital Open Days
Communication and Digital Interaction
POLI.design invites you to participate to its Phygital Open Days: both online and in-person appointments that will give participants the opportunity to learn about our educational programs, the faculty and the facilities on Campus.
This year the Phygital Open Days of POLI.design will be face to face too! Don't miss a unique opportunity to visit the Campus where you can get a taste of the culture of design. Come and join us to dive into our international atmosphere, explore the laboratories and the classrooms you could study in, meet the most important experts in the field and live an unforgettable experience.
The presentation days are divided according to the thematic areas of design. Check the language the presentation will be held in for each Master.
Programme:
Brand Communication (ITA)
Design The Digital Strategy (ITA)
Art Direction & Copywriting (ITA)
—–
User Experience Design (ITA)
User Interface Design (ITA)
User Experience Psychology (ENG)
Registration and More Information: lp.polidesign.net/phygital-open-day?utm_source=Newsletter&utm_medium=Referral&utm_campaign=Phygital+Open+Days_AIAP