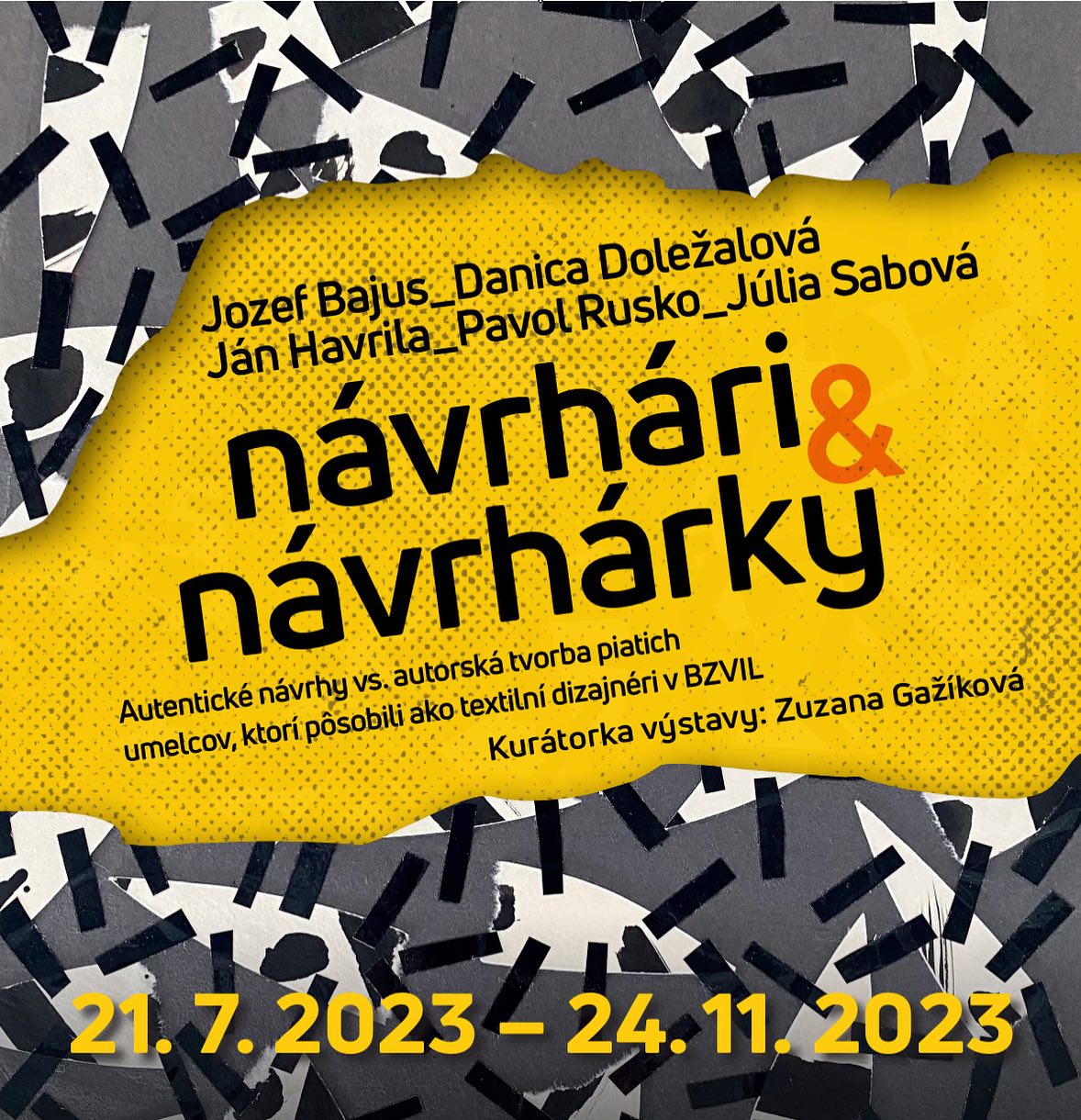 Slovak Design Center | Exhibition Designers & Designers

The exhibition Designers(he) & Designers(she) is displaying the authentic designs and the author's work of five artists who worked as textile designers at the textile plant of Ružomberok Cotton Plant.
Ružomberok Cotton Plants were the largest textile plant in Austria-Hungary and the pride of light industry in the Czechoslovakia period. In the era of socialism, they exported production to the Russian Federation countries, but also to the west to Germany and Scandinavia. In 1994, the textile was privatized, changed owners and the name several times and in 2006 it entered bankruptcy. With the gradual disappearance of production, more than a century-old textile history of the city is coming to an end.
The new exhibition at Galéria Rozeta in Ružomberok maps part of its history through the work of 5 artists: Jozef Bajus, Danica Doležalová, Ján Havrila, Pavol Rusko and Julia Sabová, who have been here since the second half of the 70s to the early 90s. They worked as textile designers for years. In the gallery, you have the opportunity to see designs of Ján Havril and a textile meterage of Julia Sabova from the collections of the Slovak Design Museum.
The exhibition will last until the 24th. November 2023 and is supplemented with photographic and film documents related to the cotton plant and the functioning of the design studio.