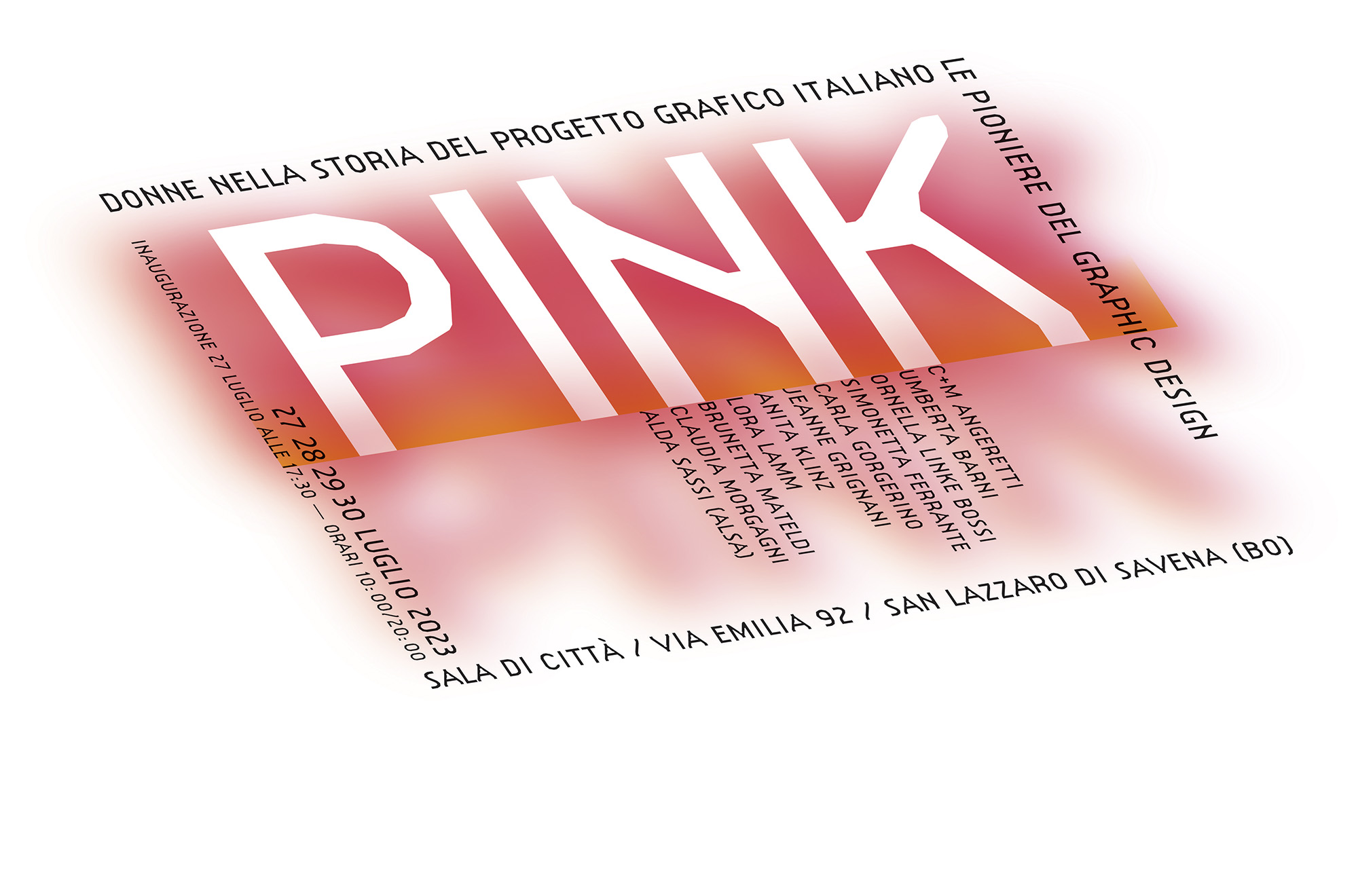 AIAP | PINK. The pioneers of graphic design. Women in the history of Italian graphic design.
PINK. The pioneers of graphic design. Women in the history of Italian graphic design.
On the occasion of the 191st San Lazzaro Fair, from 26 to 30 July in San Lazzaro di Savena (BO), AIAP will be present with the exhibition " PINK. The pioneers of graphic design " curated by AIAP CDPG, and a talk.
Histories of the arts and professions have mostly been written in a masculine key. The PINK project has reconstructed and showcased the figures and contributions of graphic designers active between the 1950s and 1970s in Italy, in a period of great change for Italian society, between the economic boom and new customs. A period in which the employment of Italian women, even in professional sectors that were in some ways "privileged", was conditioned by stereotypes and preconceptions about female roles.
PINK tells micro-stories of graphic design that have seen women graphic designers as protagonists, mainly excluded from the great stories of Italian and international design, such as Brunetta Mateldi, Anita Klinz, Claudia Morgagni, Simonetta Ferrante, Jeanne Grignani, Umberta Barni, Carla Gorgerino, Ornella Linke Bossi, Alda Sassi (Alsa), Lora Lamm, Maddalena Angeretti (C+M Angeretti).
In showing posters, books, sketches, drawings, photographs, not only can one see graphic artefacts in many extraordinary cases, but also the lives of autonomous, courageous, talented women who reconciled professional life with private life. By defining reference models that have not been outlined and discussed until now.
The materials that will be exhibited come from the archives and from the library of the AIAP Graphic Design Documentation Center (Italian Association of visual communication design). The archival heritage of the CDPG is made up of heterogeneous materials (posters, printed matter, books, manuals, catalogues, sketches, photographs, …) which bear witness to the design work of more than 80 authors and allow investigations and historical research on original documents.
Timeline
Exhibition: 27 – 30 July
Talk/Conference: 28 July 17:30 – 19:00 CEST
Admission: Free
Programme and More Information: aiap.it/pink-le-pioniere-de[…]di-savena/