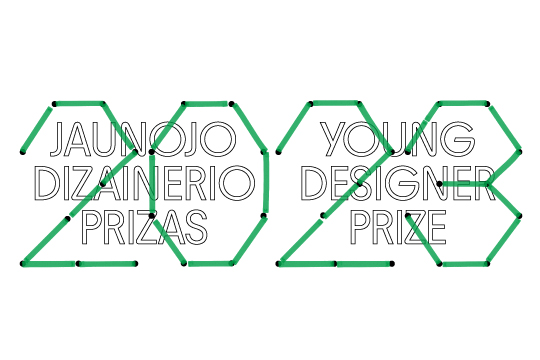 The exhbition showcases 17 most promising young lithuanian designers selected by international jury of design profesionals during Young Designer Prize 2023 competition.
The Young Designer Prize Award has been organised since 2011. This year, the competition received 90 entries from design students divided into five categories: product, communication, fashion, interior design, and design research.
The entries were judged by a selected jury of international design professionals: Kristian Snorre Andersen (DK), Alessandro Maria Ferreri (IT), the graphic design studio Omnigroup (CH), Liene Jākobsone (LV), and Agnieszka Jacobson-Cielecka (PL).
In total, the jury selected 17 of the most promising projects to be shown in the exhibition.
The aim of the competition is to identify and reward the brightest young designers showing the greatest potential, and to showcase their work to business, industry, and the public, giving a boost to the winners' professional careers.
The identity of the 2023 competition dives into the designers' creative processes and the field of experimentation. This concept carries over into the exhibition space, where exploratory thinking is revealed through connecting the dots and thoughts from A to B, to C, etc.