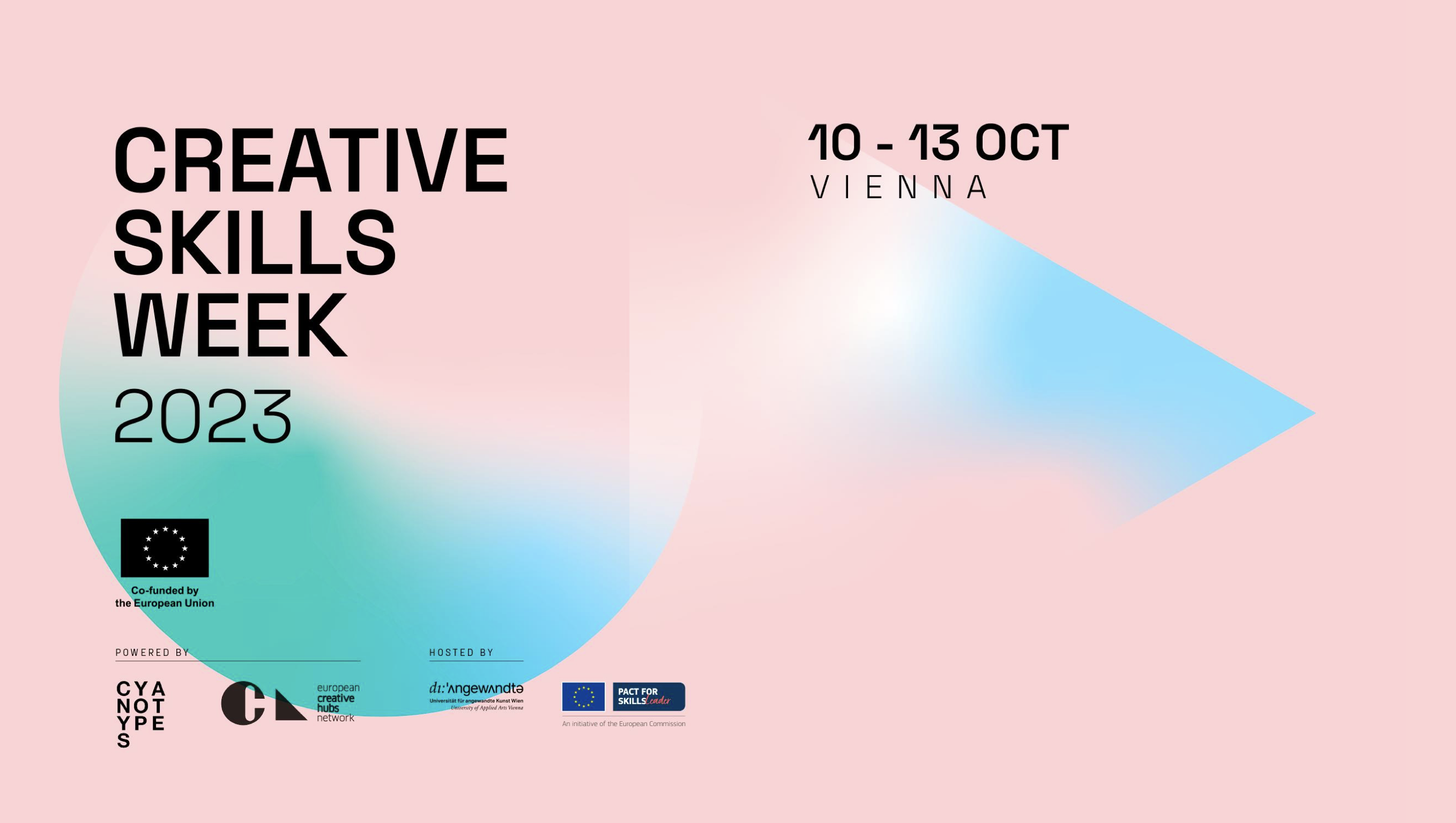 EU Pact for Skills for the Cultural and Creative Industries | Creative Skills Week 2023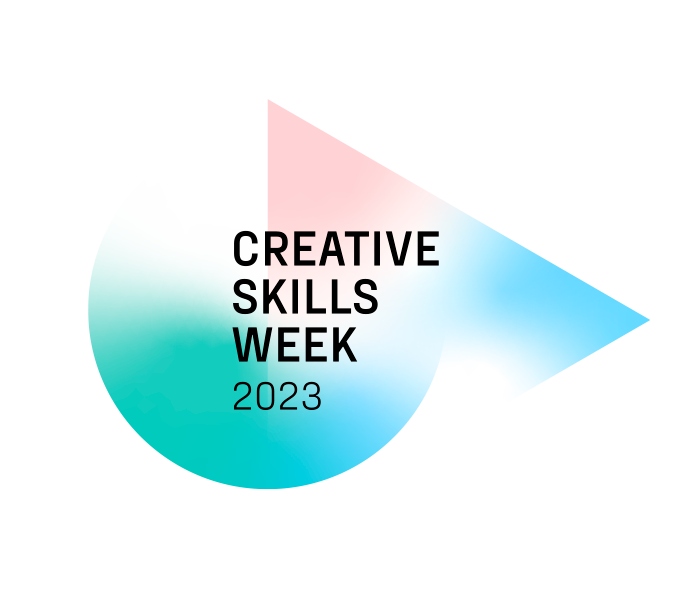 Creative Skills Week 2023 is an essential destination for creatives, producers, leaders, cultural workers, managers, educators, crafters, grafters, changemakers and dreamers, who care about what the future holds for creative skills development. Originally proposed in the Creative Pact for Skills Manifesto, CSW2023 aims to synergise existing activities, projects and communities to promote new approaches to re-skilling and up-skilling.
For the first time, the cultural and creative industries are being recognized as an industrial ecosystem. Addressing the skills gaps and needs in the Cultural and Creative Industries Sectors (CCIS) is a critical concern for stakeholders. Introducing CREATIVE SKILLS WEEK, a groundbreaking event that brings together strategic thinkers, policymakers, cultural workers, networks, creative practitioners, and artists. The goal is to collaboratively develop plans to address urgent and future skills needs.
CREATIVE SKILLS WEEK 2023 is the result of various initiatives that aim to unite organizations, stakeholders, and European networks to tackle skills gaps in the Cultural & Creative Industries Sectors. It is an initiative of the EU Pact for Skills for the Cultural and Creative Industries Ecosystem, the Alliance for Sectoral Cooperation on Skills CYANOTYPES (funded by the European Commission Erasmus+ Programme), and the European Creative Hubs Network.
The event aims to bring diverse stakeholders together to create new opportunities and generate fresh ideas. Participants can register for co-creation sessions, network with creative thinkers, CCIS strategists, and educators, actively engage in workshops and plenaries, and socialize at evening receptions. By participating, you contribute to the growth of a sustainable European Cultural and Creative Industries Sectors ecosystem.
Join Creative Skills Week 2023 from 10 -13 October 2023 in Vienna (in person and online). CSW2023 is kindly hosted by the University of Applied Arts Vienna.
Get Involved
Interested organisations and individuals are welcome to submit their own activities, projects, events (either in-person or online) to be programmed as part Creative Skills Week 2023.
Programme and More Information: creativeskillsweek.eu
BEDA is a co-leader for the Cultural and Creative Industries (CCIs) ecosystem under the EU Pact for Skills alongside Creative Skills Europe and the European Creative Business Network. To read more click here.