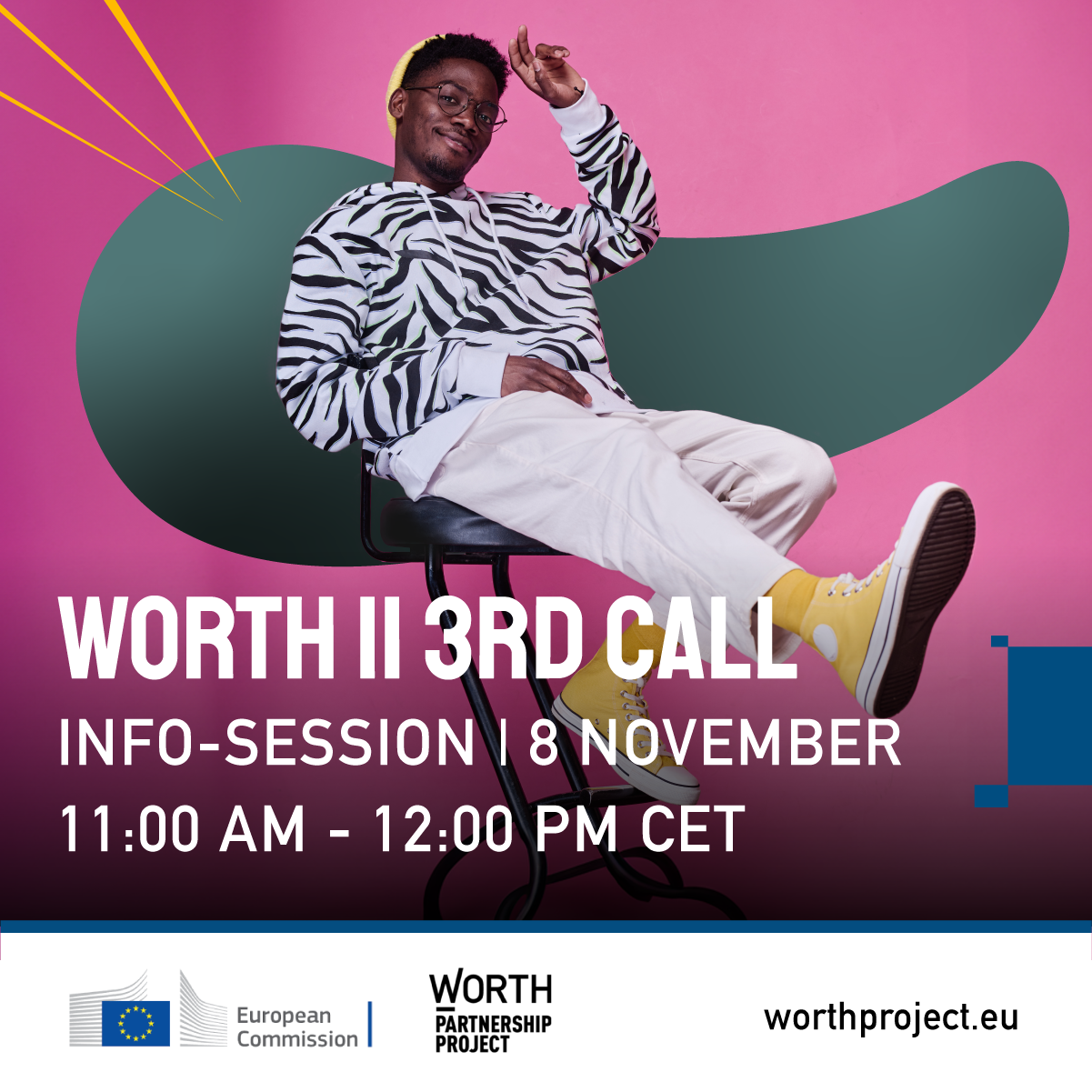 WORTH Partnership Project, European Commission | Info session for WORTH II 3rd Call
WORTH Partnership Project aims to create cross-border and cross-discipline collaborations between designers, crafters, SME manufacturers, tech-firms and start-ups across EU-27, UK or COSME countries, to develop unique, innovative products, services or business ideas in the following sectors: fashion and textile, footwear, fur and leather, furniture/home decoration, interior design/architecture, accessories and jewellery. The call will be open till 27 November 2023.
The info session is open for everyone interested in the project, especially designers, SME manufacturers, crafters/makers, and technology companies, who are actively looking for new opportunities to exploit ideas tackling at least one of the following topics:
Circular Economy (including green transition, energy efficiency, reducing carbon footprint, sustainable production and consumption)
Digital Manufacturing
High-added value solutions (including disruptive approaches and digitised value chains)
High-performance and innovative materials
Reinventing craftsmanship
Social Innovation (including European cultural heritage preservation for social cohesion and well-being)
WORTH is about creating transnational partnerships and supporting design-driven projects/ideas, wherein the added value strongly lies in design concepts by integrating disruptive techniques and sustainability in a creative way. We develop a vibrant community of creatives, visionaries, artisans, and industry leaders who through WORTH embark on a journey to push boundaries and create remarkable products or business ideas with a lasting impact. They bring their creative ideas to life and acquire entrepreneurial skills.
Prior registration is necessary – link above.