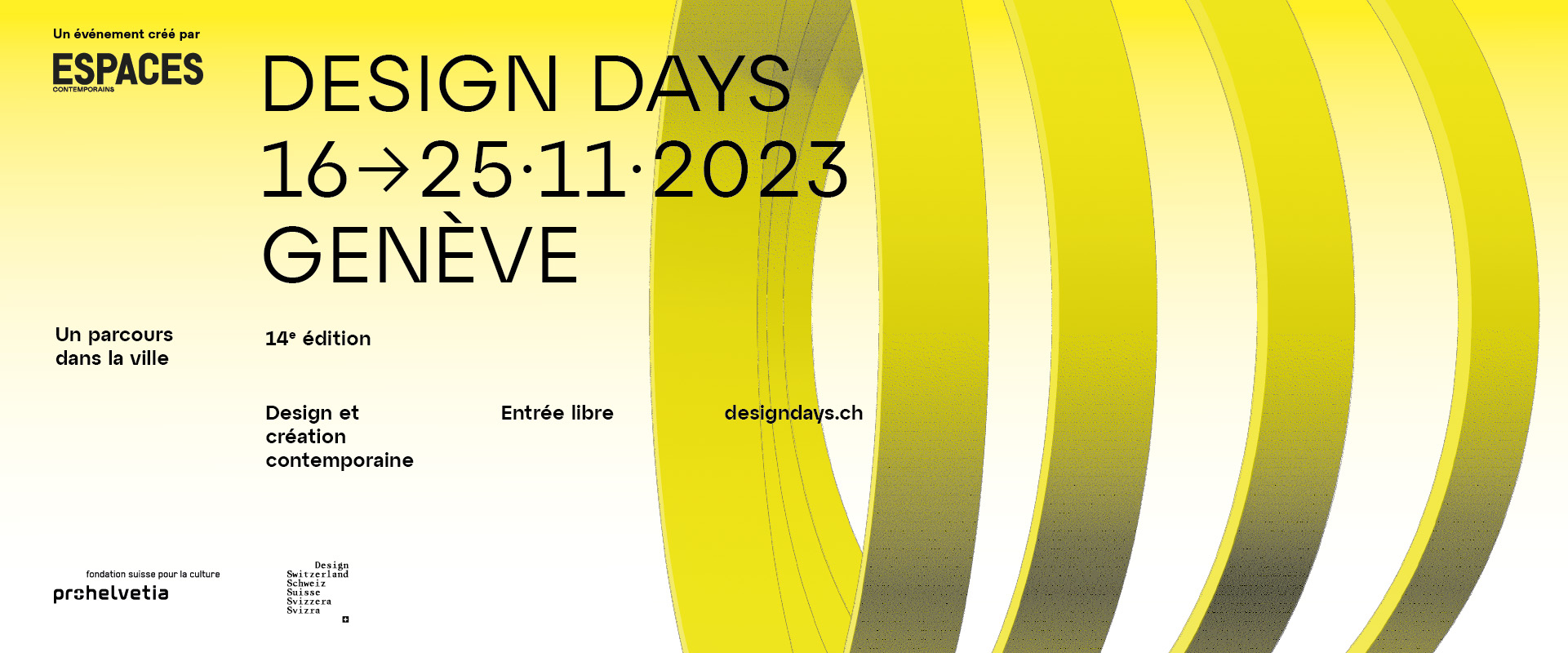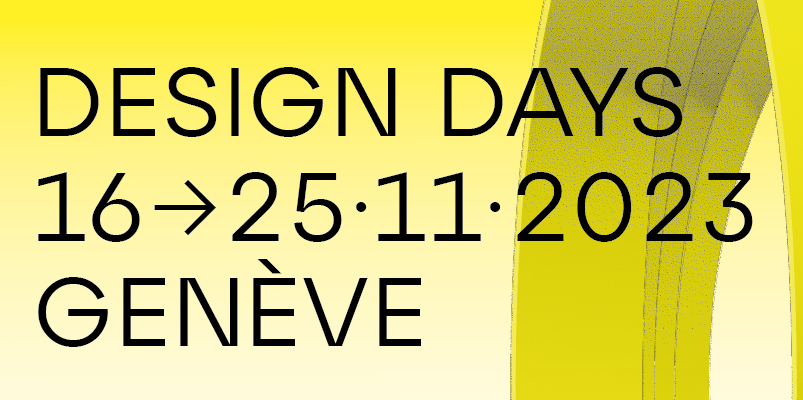 ENG
This year, we wish to continue the off-center formula which presents a rich and varied program in several places in Geneva.
FR
Cette année, nous souhaitons poursuivre la formule décentrée qui présente en plusieurs lieux de Genève un programme riche et varié.
ENG
On the menu, curated exhibitions, exhibition-sales with designers from the creative economy of Geneva, French-speaking Switzerland and Switzerland, conferences, free seminars intended for young designers on questions such as financial plans or legal problems, guided tours, festive meetings around food design and many other design-related activities.
FR
Au menu, des expositions curatées, des expo-ventes avec des designers issus de l'économie créative genevoise, romande et suisse, des conférences, des séminaires gratuits destinés aux jeunes designers sur des questions telles que les plans financiers ou les problèmes juridiques, des visites guidées, des rencontres festives autour du food design et plein d'autres activités liées au design.