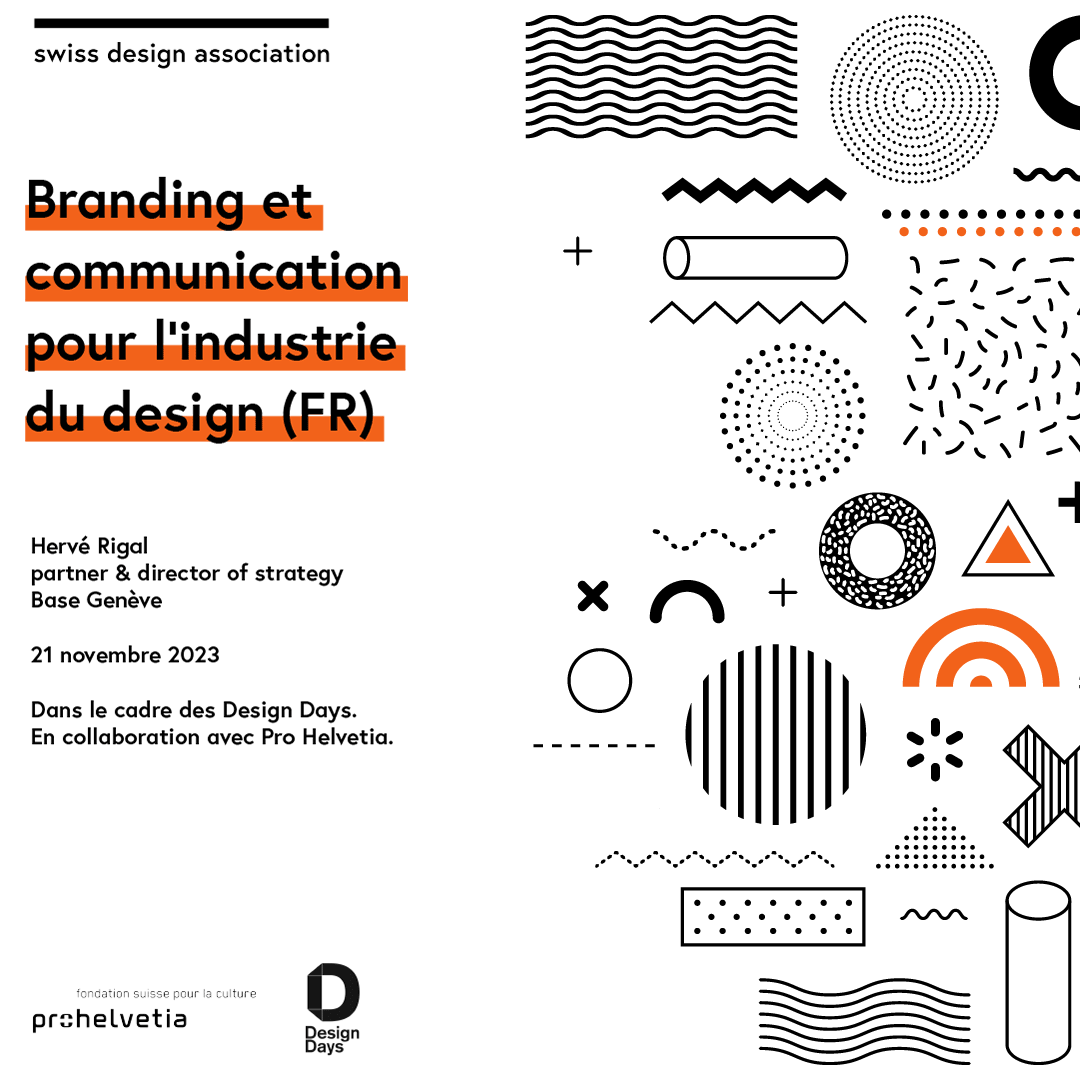 Swiss Design Association | Branding and Communication for the Design Industry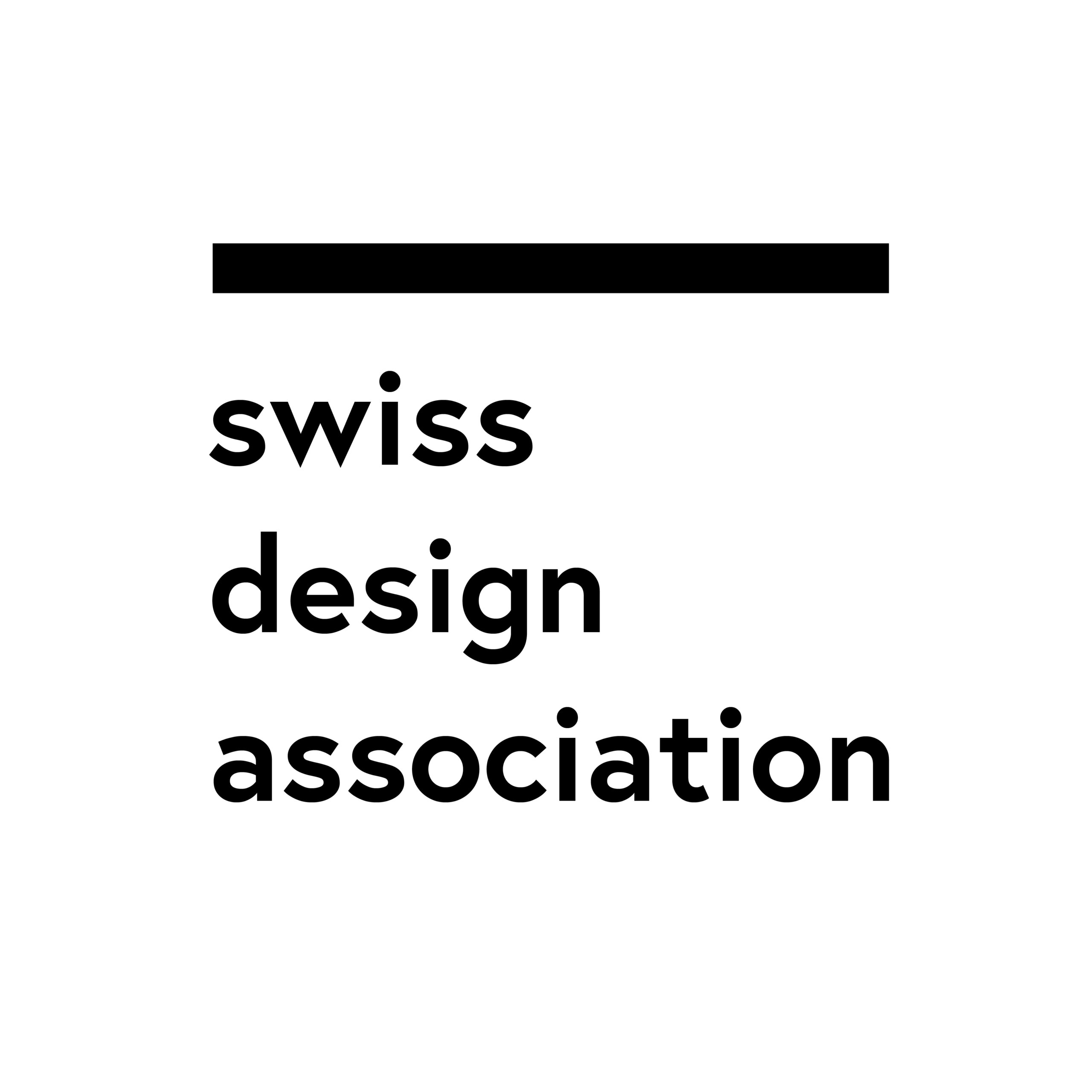 What is branding? Evolution of communication languages. What brand image is for a design studio? How to adopt a differentiating posture?
Get your questions answered! Come to our workshop with Hervé Rigal from Base Design Geneva.
In collaboration with Pro Helvetia, the Swiss Design Association organizes three workshops during the Design Days Geneva, from November 16 to 25, 2023.
An introduction and concrete tools to understand the communicational, legal and methodological aspects specific to professional design practice. These three workshops will help you evaluate the structural and strategic aspects of your company and make the right decisions.
Register Here: www.eventbrite.com/e/billets-branding[…]p_tld=1