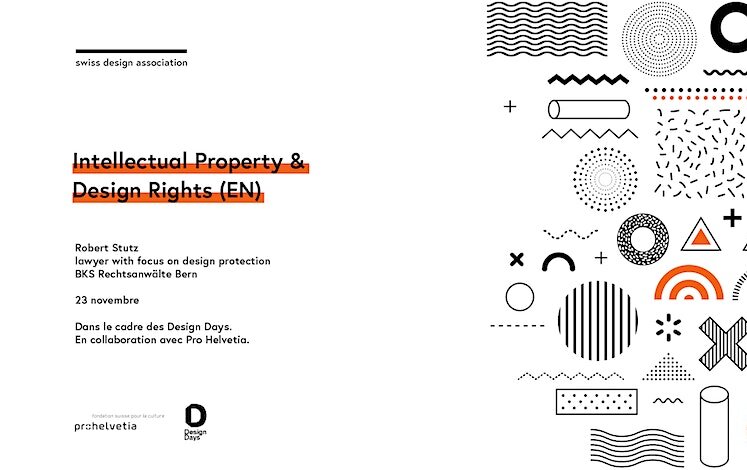 Swiss Design Association | Intellectual Property & Design Rights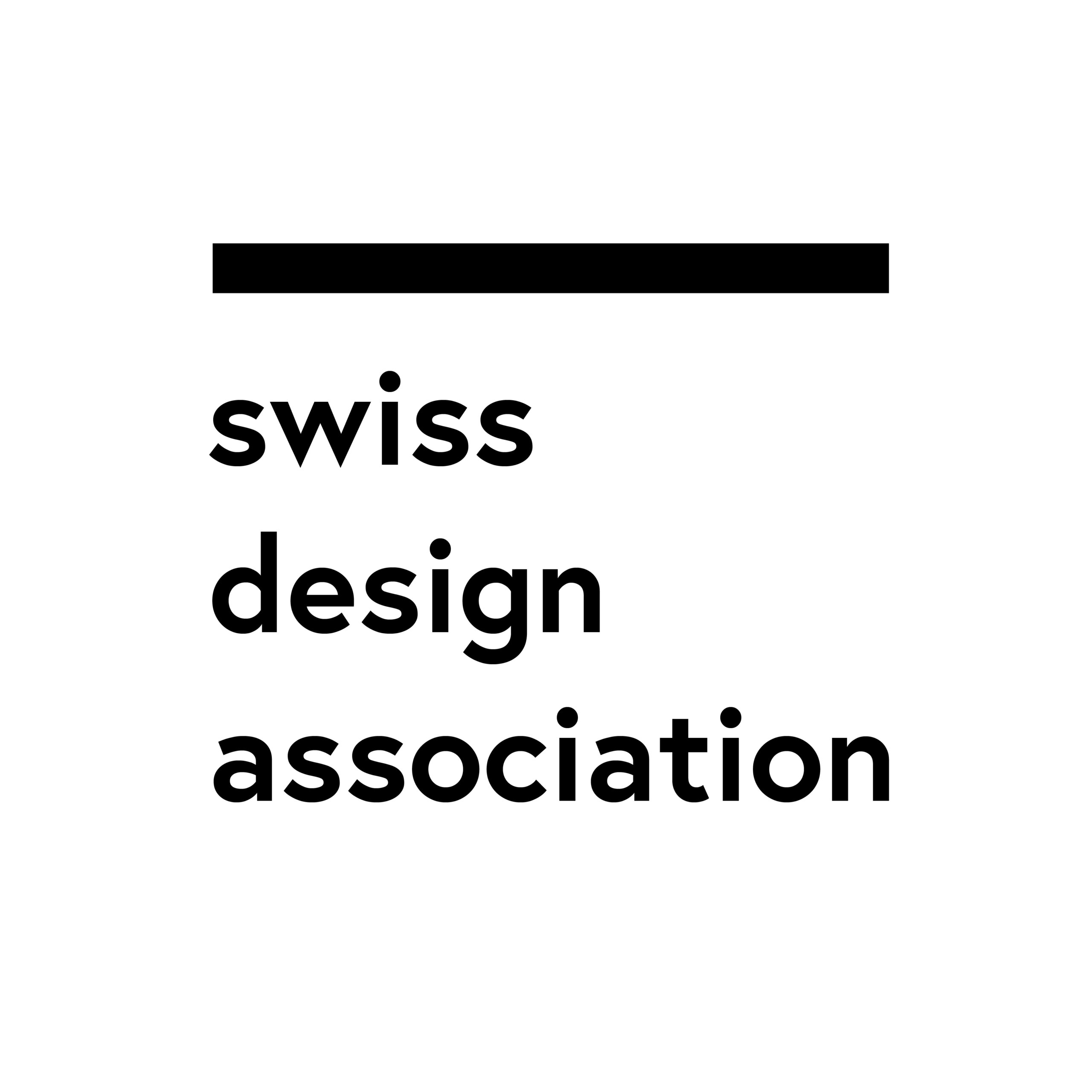 Intellectual Property & Design Rights with Robert Stutz, Attorney-at-Law, BKS Rechtsanwälte AG.
Creativity alone is not enough to survive in the entrepreneurial reality. This introduction to intellectual property and the legal aspects of design protection will help you better understand and defend your rights as designers, Q&A.
In collaboration with Pro Helvetia, the Swiss Design Association organizes three workshops during the Design Days Geneva, from November 16 to 25, 2023.
An introduction and concrete tools to understand the communicational, legal and methodological aspects specific to professional design practice. These three workshops will help you evaluate the structural and strategic aspects of your company and make the right decisions.
Register Here: www.eventbrite.ch/e/billets-intellectual-prope[…]anelorg