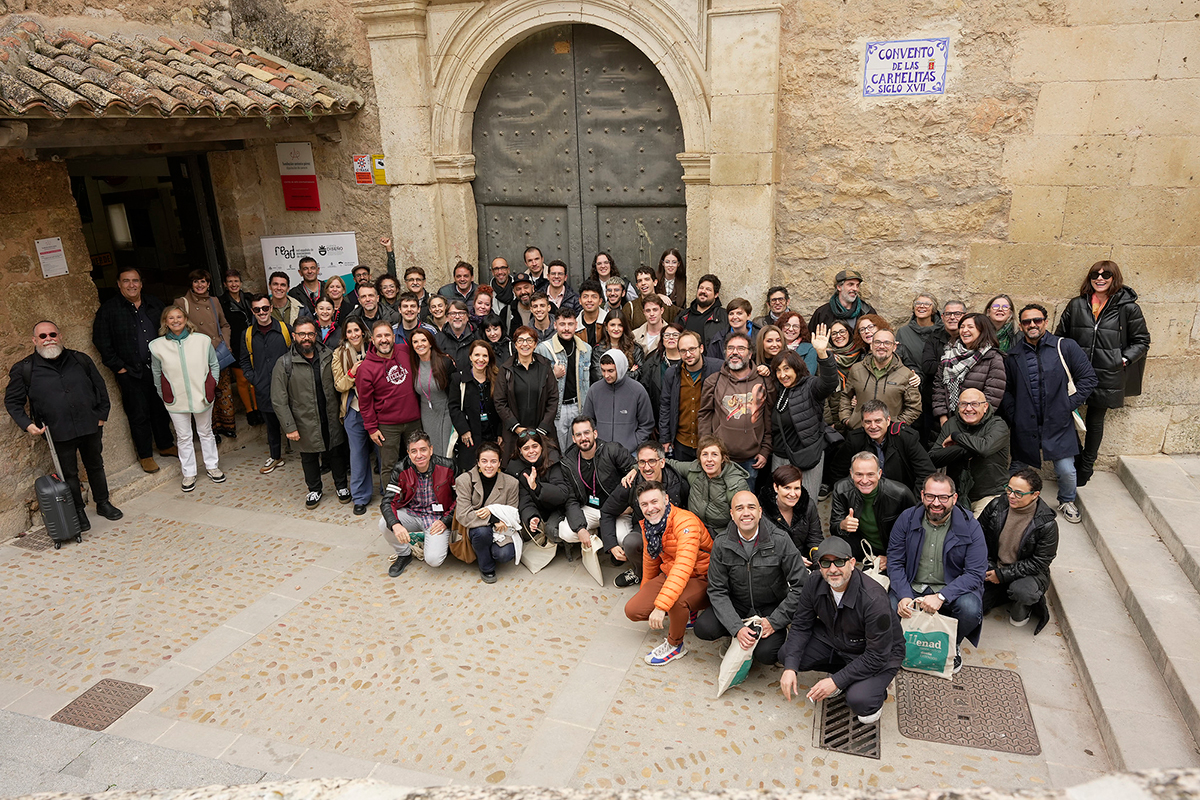 Alberto Ferriz | 11h Edition of the National Meeting of Design Associations (ENAD), Cuenca, Spain
10/11/23
11 ENAD: Conclusions of the Eleventh Edition of the National Design Meeting
After holding the last two editions in Galicia, the National Meeting of Design Associations (ENAD), which is held annually under the organization of READ, inaugurated on Friday, October 27, its eleventh edition, in which more than 180 people participated in all the activities which took place in Cuenca during the weekend.
With the slogan "Extended Design" as the main axis of the meeting, the city declared a World Heritage Site and became the national capital of design with a proposal that sought to open a space for collaboration to explore the possibilities that open up through design from rurality, as it has the ability to create, innovate and provide solutions that are transversal, sustainable, inclusive, egalitarian and with high economic, social and environmental impacts.
The meeting was attended by professionals from all over the territory, confirming once again READ as an active, fertile and dynamic ecosystem. Among the very high participation highlighted the attendance of professionals not linked to design, linking design with the social services sector, culture, rural development and business.
From a conceptual point of view and after a first analysis of conclusions, the main concepts that could define the 11ENAD are diversity, impact, transversality, time, ethics and the need to tend to the systemic as a key to overcoming the challenges we face as a civilization.
Along with Cuenca Diseño as co-organizer, READ put in value during the weekend on the role that design plays in our society, as well as in the development of companies and institutions.
More Information: designread.es/conclusiones-11-[…]nales-de-diseno