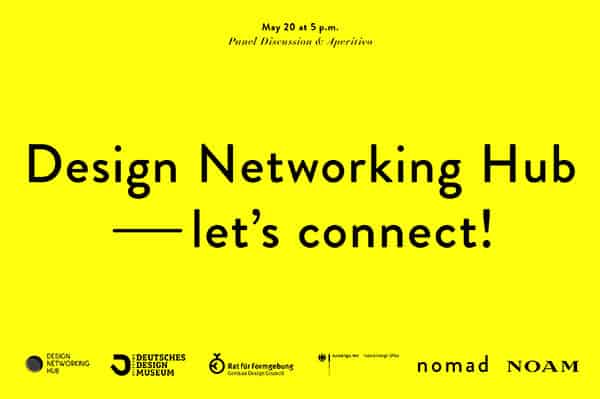 18/05/22
»Design Networking Hub – let's connect!« at the Munich Creative Business Week
International cooperation is becoming increasingly important. But how does intercultural cooperation work? What challenges must be mastered, what opportunities open up? Funded by the German Federal Foreign Office, the Design Networking Hub, a cross-border knowledge and networking platform for designers, architects and creative professionals to support international cooperation projects in the field of design, was established in 2021. The German Design Council and the German Design Museum Foundation, in cooperation with The Nomad Magazine, will present the Design Networking Hub in a panel discussion at the Munich Creative Business Week on 20 May 2022:
The event »Design Networking Hub – let's connect!« will address the following questions, among others: How do you design solutions for social challenges on an intercultural level? And how do you activate an international community to enable an equal exchange of knowledge and skills? Speakers from the cultural and creative industries will address these questions in the panel discussion and look forward to a lively exchange with the audience. The event will be moderated by journalist Yoko Choy.
Learn more and register now HERE!