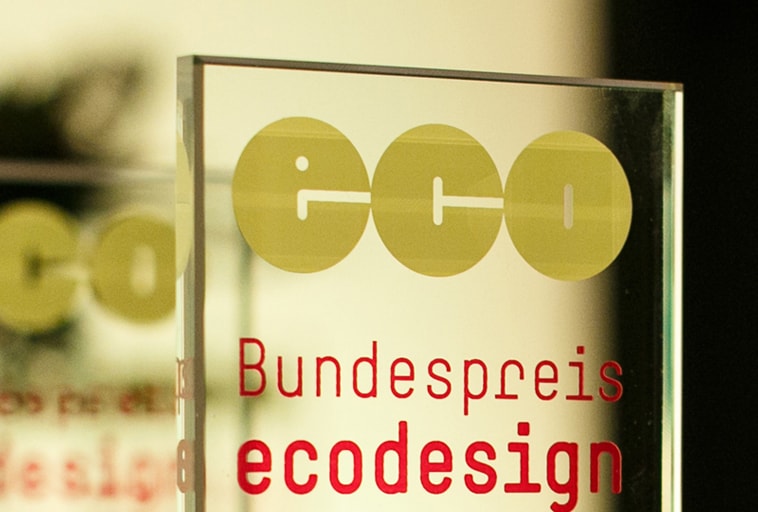 19/11/19
2019 German Federal Ecodesign Award Ceremony
On the evening of 25 November, this year's winners of the Federal Ecodesign Award will be honoured by Federal Environment Minister Svenja Schulze at the award ceremony at the Federal Environment Ministry.
A small exhibition of the award-winning contributions and an evening get-together will round off the festive event for invited guests. The call for entries for next year's award will be launched on 13 January 2020.
The extent to which products influence the environment and our everyday culture is determined greatly by their design. The German Federal Ecodesign Award, which was launched in 2012 by the Federal Ministry for the Environment, Nature Conservation and Nuclear Safety and the German Environment Agency, in cooperation with the IDZ – International Design Center Berlin, recognises innovative products and concepts that embody high ecological and aesthetic aspirations.
The overarching objective is to promote innovation and to support the market introduction and diffusion of environmentally sound products via a high-profile award. For companies and designers, the competition provides a platform for showcasing products and ideas of outstanding ecological- and design quality.
More information at: www.bundespreis-ecodesign.de/en/