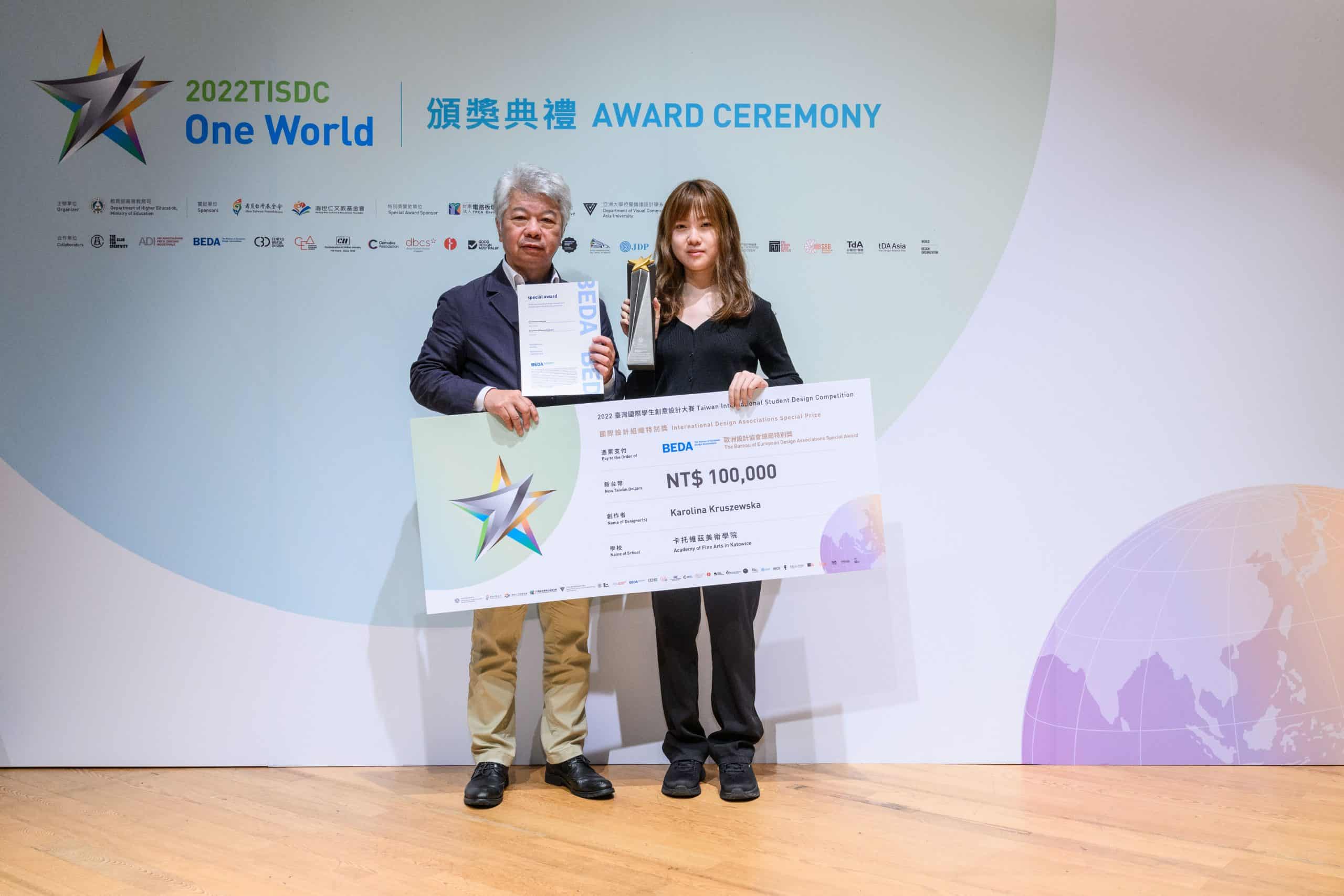 14/12/22
2022 TISDC Award in Taipei. BEDA special award goes to Karolina Kruszewska.
BEDA is one of the global design partners of the Taiwan International Student Design Competition Award (TISDC) and awarded one of this year's special prizes to the Polish designer Karolina Kruszewska for the project "Pose" – a sex education kit for the blind. Don Chen, the CEO of iSee Taiwan Foundation, presented the BEDA Special Award.
The theme of this year's TISDC edition, One World, resonates with the Sustainable Development Goals (SDGs) of the United Nations and emphasizes the core spirit of the world as one family towards global sustainability. Students were expected to have the courage to face and reflect on sustainability issues, incorporate the SDGs concepts into their works, and fulfil their responsibilities as global citizens.
More Information: www.tisdc.org
Last updated: 01/02/23