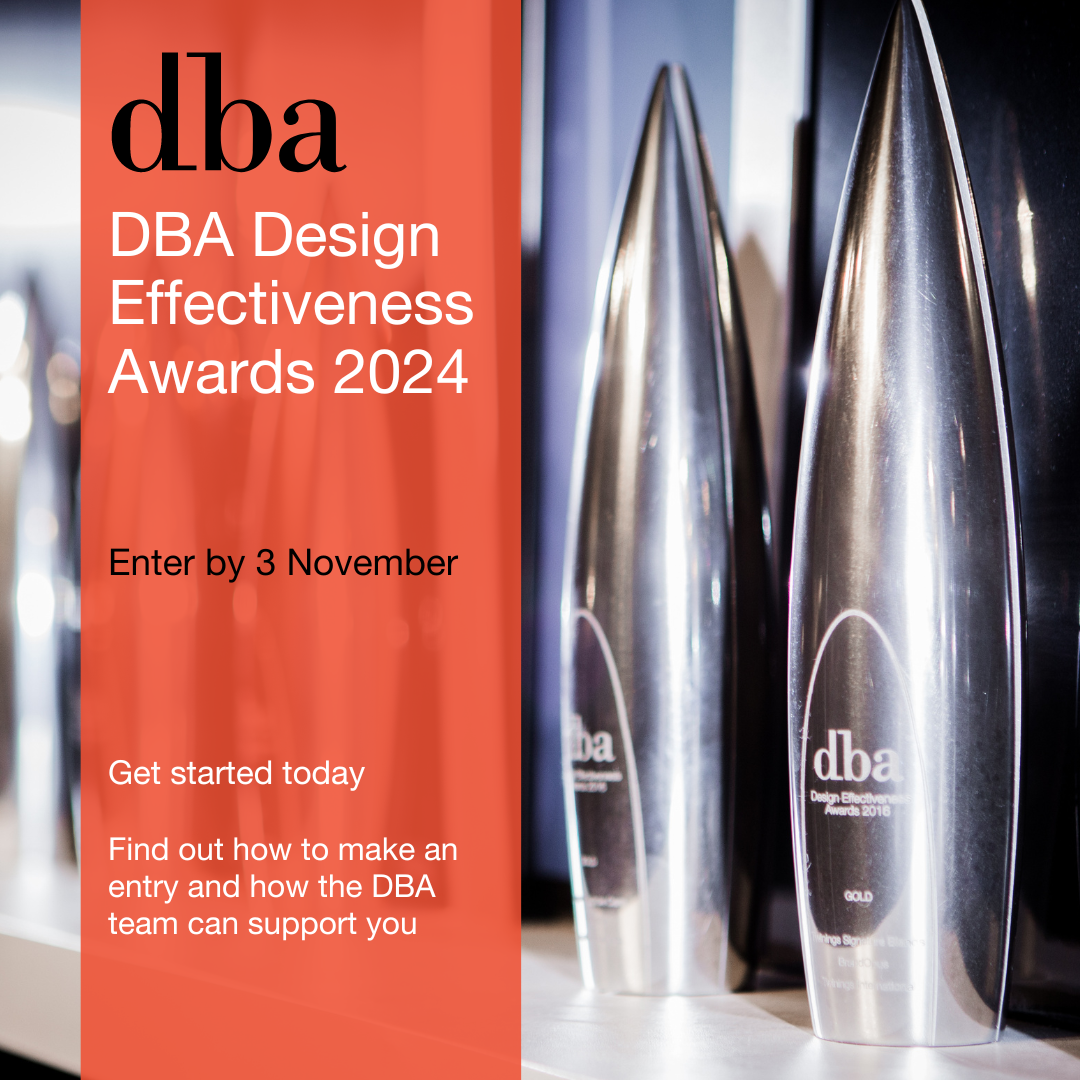 DBA | DBA Design Effectiveness Awards 2024
06/09/23
2024 DBA Design Effectiveness Awards: Open for Entry
Providing unrivalled evidence of the integral role design plays in transforming businesses, improving societies and enhancing people's lives, the DBA Design Effectiveness Awards has been celebrating and championing effective design since 1989.
Entered jointly by the agency, or in-house design team delivering the work, and the client commissioning it, these awards celebrate the collaborative partnership that delivers success. They are rigorously judged by client-side business leaders against clear effectiveness criteria in three rounds of judging.
A DBA Design Effectiveness Award win will powerfully prove the value of your work, as a design team or as a commissioner of design.
Whether start-up business or global organisation, technology product or public body, hospital or supermarket, enhanced service or digital innovation; if the addition of design has driven success, get started on your entry today to put your business in the frame to win a 2024 DBA Design Effectiveness Award to demonstrate your impact.
Entries from across the globe are welcome, with any type of design in any industry sector eligible, so long as you have the measured proof that design made a clear and significant contribution to the results achieved by the work.
The 2024 DBA Design Effectiveness Awards are now open for entry until the deadline on Friday 3 November 2023 at 5 pm GMT. Everything you need to know in order to start your entry is in the Entry Pack: head to the link below to get started.
More Information: effectivedesign.org.uk/be-a-winner
Last updated: 11/09/23