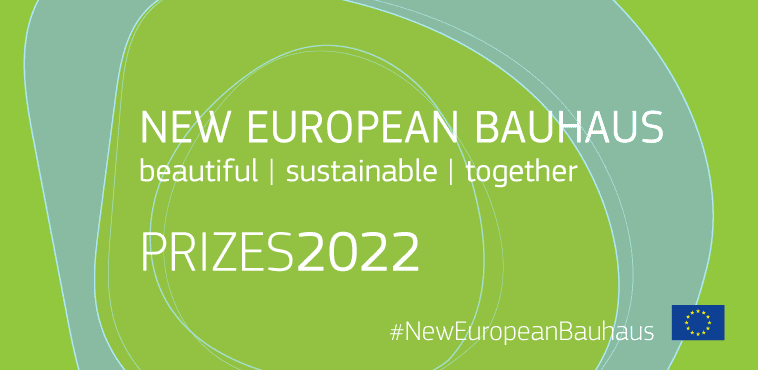 19/01/22
2nd edition of the New European Bauhaus Prizes 2022 are open until 28 February
The European Commission launched yesterday the second edition of the New European Bauhaus Prizes 2022!
Following the success of the first prizes that received more than 2,000 applications last year, the 2022 edition will celebrate new inspiring examples of the transformations the initiative wants to bring about in our daily lives, living spaces and experiences.
Submit your inspiring project or new idea combining beauty, sustainability and inclusiveness and get the chance to win prizes up to €30 000!
Applications are open until 28 February 19:00 CET.
The New European Bauhaus prizes will award young talents' ideas, as well as existing projects for beautiful and sustainable transformations together, bringing the New European Green Deal to people and local communities.
Infos and application HERE
#neweuropeanbauhaus