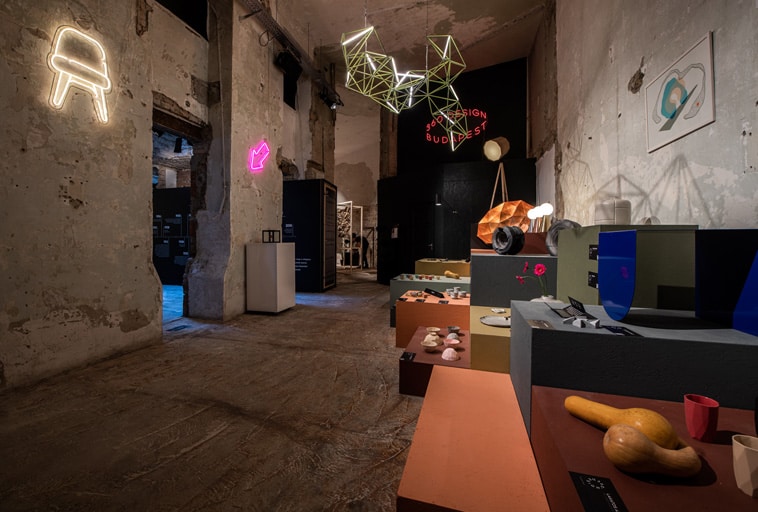 25/01/21
360 Design Budapest
Explore the rich cultural design history of Hungary!

Talented Hungarian designers, creations inspired by sustainability, and a journey through design history in the form of a virtual guided tour. The first "phygital" exhibition of the Hungarian Fashion & Design Agency can be enjoyed from all over the world!
VR waiting for you – Take a virtual design tour
You are only a click away from getting to know the outstanding creations of Hungarian design, due to the ongoing availability of the online platform of 360 Design Budapest organized by the Hungarian Fashion & Design Agency.
Through the digital platform the exhibition can be explored in 2 ways: through spherical panorama recordings visitors can experience a realistic showroom, while in the 3D space, interested parties can even take a walk through virtually constructed design objects to further investigate the slight differences between the physical and the digital world.
Get to know the masterpieces of contemporary design!
The designers presented at 360 Design Budapest are all outstanding examples of design traditions of Hungarian furniture, that can be linked to famous designers such as Ernő Rubik or Marcel Breuer. These uniquely made furniture, lamps, ceramics, metal fiber cotton and textiles were all inspired by the concept of sustainability.
Designers and background stories
Besides the 20 Hungarian designers, 4 international talents were also displayed, by this showcasing the richness of the European design industry. The general public will have the opportunity to get to know the products from the designers' point of view, since they will be able to get the essence of the creations by clicking on the icon next to the photos, videos and articles. But if that isn't enough, the curator of the exhibition leads visitors through an online guided tour and shares some behind the scenes as well.
For a sneak peek of the talented Hungarian and international designers' works:http://360dbp.com