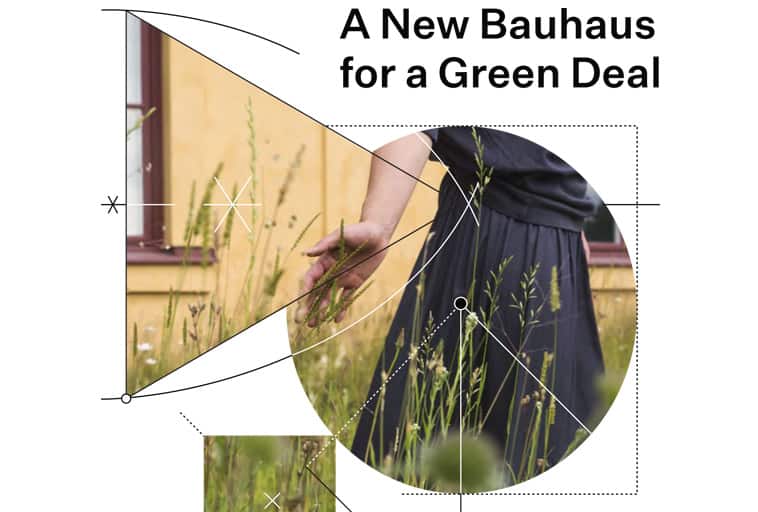 26/01/21
A New Bauhaus for a Green Deal
The New European Bauhaus proposed by Ursula von der Leyen European Commission is a sweeping, ambitious initiative which may very well define how Europe leads the transition to a greener and more circular economy.
In this report, Mariana Mazzucato, Dan Hill, Rowan Conway and Christian Bason reflect on the potential of a mission-oriented approach to the European Green Deal, creating an inclusive, democratic and sustainable future.
Their argument rests on three pillars:
1. The New European Bauhaus should stimulate our collective imagination by being brave and bold, devised by Europe's best talent across design, art, architecture, craft and making.
2. The initiative should become a mission-oriented strategic design agenda in order to articulate new systems, cultures, behaviours, markets and governance models for delivering the European Green Deal.
3. It should engage with existing institutions and places to create a diverse network of centres and shared activities, thus avoiding inadvertent competition in an age that requires deep collaboration.
Read the report here:https://www.ucl.ac.uk/bartlett/public-purpose/publications/2021/jan/new-bauhaus-green-deal
---
Authors