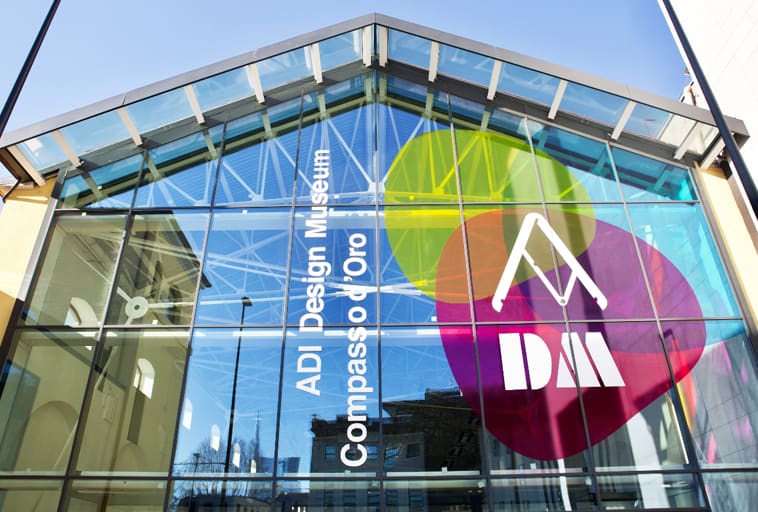 15/03/21
ADI: a system at the service of design
The forthcoming opening of the ADI Design Museum – Compasso d'Oro in Milan (with its permanent collection, temporary exhibitions, meetings) has produced a fundamental evolution in the structure of the main Italian design association.
In spite of the delays due to the pandemic, the museum's operational structure is in full swing, the spaces are being filled with objects and the museum's website (adidesignmuseum.org) is already welcoming and informing future visitors.
This is why ADI, which today brings together more than 1,000 members and has been representing Italian design around the world since 1956, has now become the centre of a system serving all design.
In order to preserve and promote the historical collection of the Compasso d'Oro award – 359 prize-winning objects and 1,969 objects awarded an Honourable Mention, plus documents, correspondence, sketches and technical drawings preserved by the association – a foundation was set up in 2001, today the Fondazione ADI Collezione Compasso d'Oro. The historical collection was declared an "asset of exceptional artistic and historical interest" by the Italian Ministry of Culture in 2004. The ADI Foundation is also responsible for the activities of the ADI Design Museum.
A service company supports the initiatives of ADI and ADI Foundation: ADIper, an administrative and operational tool which, among other things, takes care of the publishing work connected with the events of the association and the foundation.
These three articulations, which operate in a coordinated manner, form a system to respond effectively to the needs of the contemporary design world and are open to any collaboration with the international design world.