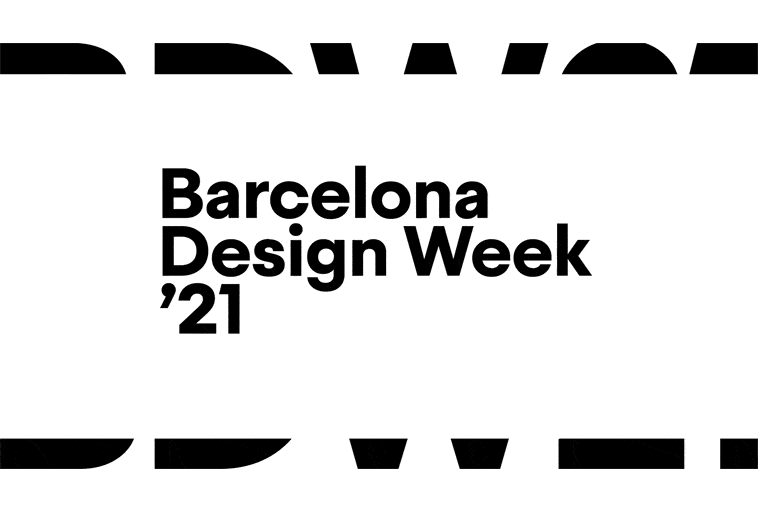 26/05/21
Barcelona Design Week 2021
Barcelona Design Week changes its format to adapt to the new reality. This year the BDW will be held in two appointments: from June 7 to 17 will be held the BDW Pro, ten days of mainly professional online and hybrid activities; and from October 7 to 30 will be held the BDW City Festival, with face-to-face activities aimed mainly at the general public.
The BDW slogan, "Think, Design, Act", reflects a message that we want to convey at the present time to face the challenges that lie ahead: think on a design level, design and implement new solutions, models and more sustainable, economically viable and focused on the real needs of people. Design is a key ally for any sector, we are not talking only about objects, but about processes, innovation, sustainability and putting people at the center.
Among the June activities at BDW Pro you can find a New European Bauhaus round table and (E)co-designing the spaces of tomorrow conferences on circular design and sustainable environments.
At the Disseny Hub you will be able to see the exhibition "The Best Design of the Year", organised by FAD in collaboration with Museu del Disseny, essential to discover the most outstanding projects of the last year in design, architecture and art in all its expressions; and "BALENCIAGA. The elegance of the hat", with more than eighty pieces and a dozen sets, focused on Balenciaga hats.
There will also be the screening of the documentary 'The Life & Legacy of Moholy-Nagy" by the American producer Opendox, which will be released in Barcelona and that will be attended by the producer, Marquise Stillwell, with whom there will be a subsequent discussion.
On the other hand, the Off BDW will include those mainly professional activities organized by other agents in the sector during the 10 days of the program.
BDW is a founding member of the World Design Weeks network, an entity based in the Disseny Hub Barcelona and chaired by Isabel Roig, director of Barcelona Design centre.
Follow us on Instagram to stay tuned, visit our website https://barcelonadesignweek.com/en/