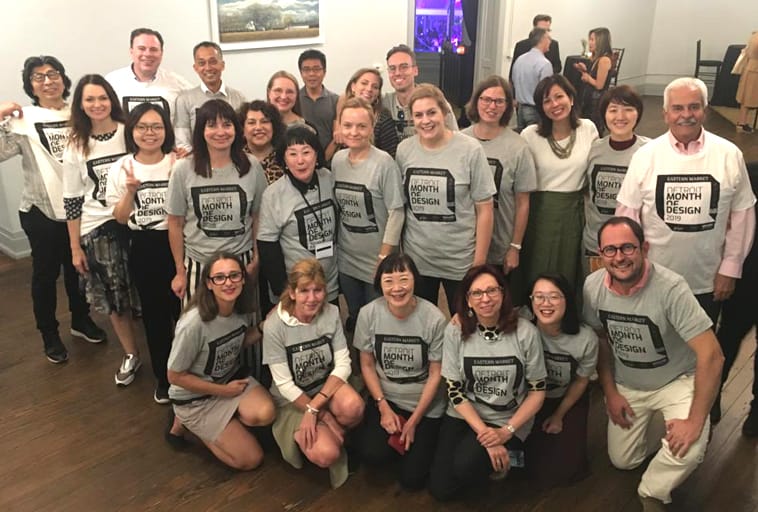 20/11/19
Crossing networks! BEDA and UNESCO City of Design
Isabelle Vérilhac, BEDA board member (Treasurer) and representative of Saint-Etienne UNESCO city of design, travelled to Detroit for the annual sub-network meeting held there from the 18th to 20th September 2019. Currently, the sub-network has thirty-one cities of the total 180 UNESCO creative cities world-wide. Saint-Etienne is still the only UNESCO City of Design in France and in 2020, it will be celebrating its tenth anniversary in the network. Detroit Month of Design
Detroit is the first UNESCO City of Design in the United States and the programme of events there was amazing! During an intense three days, the UNESCO City of Design subgroup held working sessions on the UNESCO strategy, shared the various events of each of the participating cities and spent time building common projects.
The UNESCO meetings took place during Detroit Month of Design, programmed by Design Core, with several exhibitions, experimentations on public spaces, in addition to open studios and conversations with designers and entrepreneurs. To honour Detroit's designation as a UNESCO City of Design, the whole month of September was dedicated to Detroit's Month of Design. This included a city-wide celebration of creativity that gathered designers and the greater community together to celebrate Detroit's role as a national and global design capital.
The UNESCO Design Policy working group is developing the proposition of the added value gained in becoming a UNESCO City of Design, whilst at the same time highlighting the common strengths. This policy development work felt closely linked to the work we are doing in BEDA when thinking of a design action plan as a component of next generation design policy for Europe.