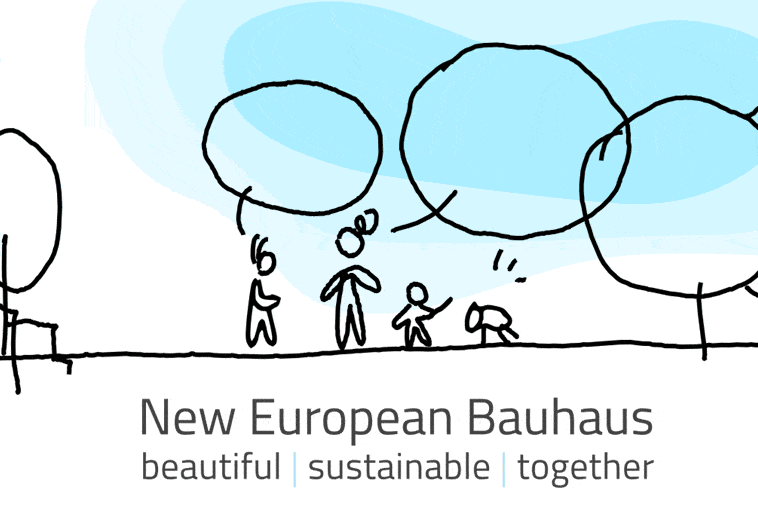 10/03/21
BEDA announced as one of the first partners of the New European Bauhaus Initiative
Along with twelve other diverse organisations across Europe, BEDA has been designated as one of the first Partners of the New European Bauhaus.
"It is great news that BEDA as the voice of design in Europe has become one of the first partners of the New European Bauhaus initiative launched by the European Commission in January", says Päivi Tahkokallio, President of BEDA.
She continues "Together with its 48 member organisations in 26 countries in Europe, BEDA is encouraging actors across disciplines to take part in the initiative. For the very first time, an initiative of this scale has been kicked off in Europe with an extensive co-design phase to give voice to everyone interested in defining how we europeans can lead a good everyday life with the ambition that Europe will be climate neutral in 2050."
The New European Bauhaus is a key project of the Commission President Ursula von der Leyen. This ambitious and far-sighted Europe-wide initiative calls on businesses, organisations, institutions and the citizens of Europe to contribute to evolving future sustainable ways of living. A defining characteristic of the initiative is its strong creative and interdisciplinary approach, 'situated at the crossroads between art, culture, social inclusion, science and technology'. The co-design phase and subsequent insight gained will lead later this year to a Call for the establishment of experimental Bauhauses across Europe.
BEDA Vice President, Isabelle Vérilhac, says. "Through embedding the cross-disciplinary power of design and creativity in its work, the New European Bauhaus provides the means to tackle with new ways of working and living the increasingly complex and seemingly unattainable challenges we all face".
BEDA will be pleased to collaborate with the NEB team throughout the lifespan of the initiative. BEDA's ambition is that design plays a strong role in all phases of the initiative from the co-design phase to delivery and dissemination.
BEDA also encourages all organisations developing other, major national and European initiatives to utilise a similar co-design approach now being tested in the New European Bauhaus.