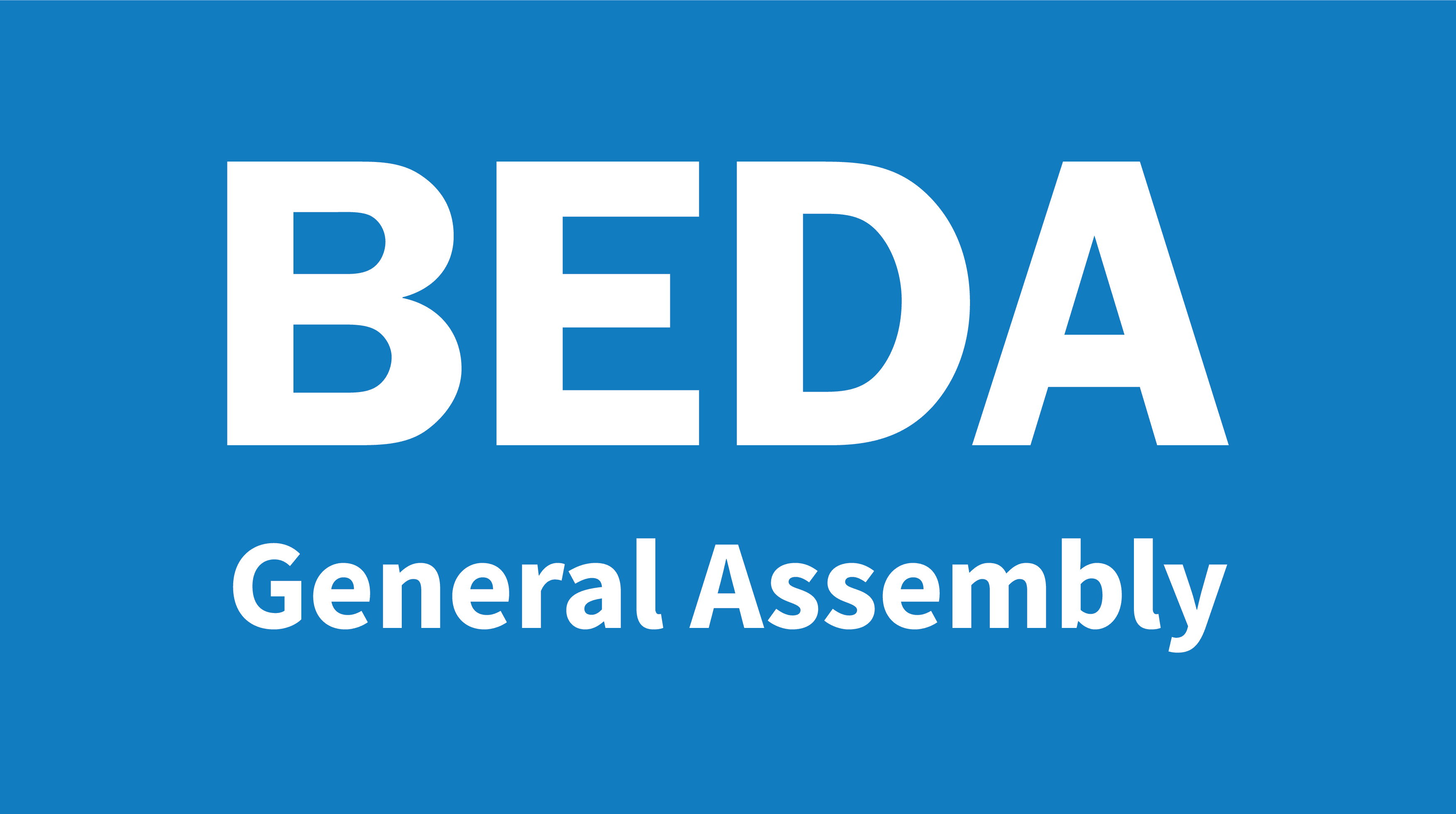 26/05/22
BEDA General Assembly 2022 Report
Following the 53rd General Assembly of the Bureau of European Design Associations (BEDA) held on 20 May and hosted by Cité du Design, St Étienne, BEDA is delighted to announce the Board of Directors for the term 2022-2024 and four new Members alongside the positive developments in its on-going work.
BEDA can be better positioned to influence key actors and stakeholders in working collaboratively towards a successful Europe through design, including crucial topics such as the New European Bauhaus, in addition to the Cultural and Creative Industries and Europe's renewed Industrial Strategy. BEDA will continue to be a powerful driver for cohesion and collaboration.
Welcoming four new members to BEDA
At its annual General Assembly held online on Friday 20 May 2022, BEDA Members ratified four new organisations from four European countries as full members of BEDA. For the first time, BEDA has now a member organisation based in Iceland. This brings the total of BEDA's organisational members to 54 organisations across 28 countries of Europe as members.
Unanimously, the following organisations were ratified to become full members of BEDA (in alphabetical order):
Creative Industries Styria, Austria
Iceland Design and Architecture,
IcelandSwedish Design Society, Sweden
Vilnius Academy of Arts – Design Innovation Centre, Lithuania
BEDA elects the BEDA Board of Directors, term 2022-2024
BEDA now has 11 Board Members. While this includes the commitment of previous Board Members, it also includes three new board members. The BEDA Board of Directors serving a two-year term are as follows (in alphabetical order):
Andrew Bradley, Design & Crafts Council of Ireland, Ireland
Anna Kohut-Jankó, Hungarian Design Council, Hungary
Fabrizio Pierandrei, Association for Industrial Design, Italy
Ingrid van der Wacht, Dutch Design Foundation, Netherlands
Lars Eriksson, Swedish Design Society, Sweden
Mark Illi, Swiss Design Association, Switzerland
Martin Fössleitner, designaustria, Austria
Piotr Swiatek, PDR-Cardiff Metropolitan University, United Kingdom
Regina Hanke, Deutscher Designtag e.V., Germany
The BEDA President and BEDA Vice President did not stand for election. Isabelle Vérilhac will continue her presidency until the General Assembly in May 2023, at which point Christina Melander becomes the President of BEDA, serving from May 2023 until May 2025.
Isabelle Vérilhac, Cité du design, France – President since 2021
Christina Melander, Danish Design Centre, Denmark – Vice President since 2021