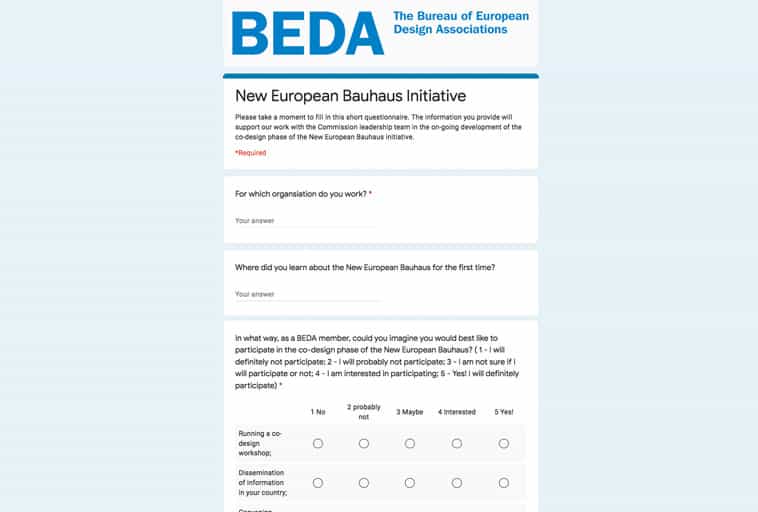 12/12/20
BEDA Questionnaire on New European Bauhaus

We are delighted that nearly 30 organisations from 15 countries have already completed the online BEDA questionnaire on the New European Bauhaus. But we need more Members to add their own responses.
BEDA Members if you have not already done so, please take the very short amount of time needed to fill it in and raise the level of representation. Please click HERE. Thank you!The questionnaire will close at 5pm CET on 21st December 2020.

We will issue a report on the findings in the New Year to BEDA Members and to the Commission's New European Bauhaus team.