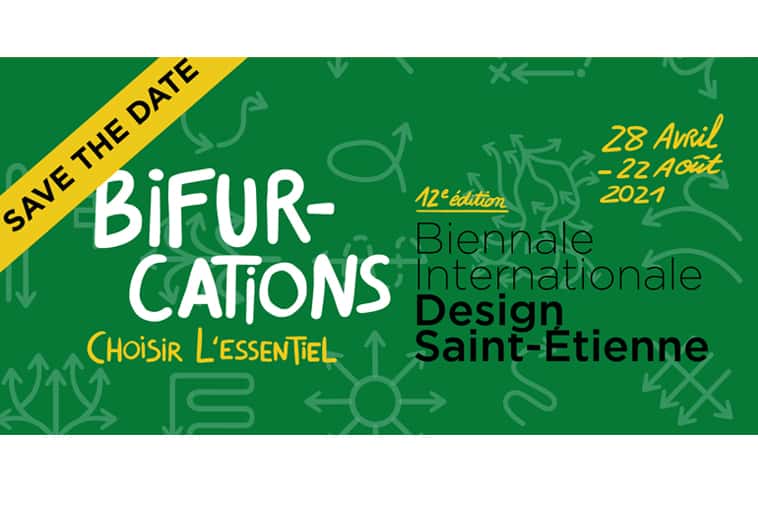 25/09/20
SAVE THE DATE: Biennale Internationale Design Saint-Etienne
The Cité du design Saint-Etienne, under the auspices of the City of Saint-Etienne and Saint-Etienne Metropolitan Government, is hosting the 12th edition of Biennale Internationale Design Saint-Etienne, from 28 April to 22 August 2021, around the theme of BIFURCATIONS.
This edition invites African Cities and countryside as guests of honour, in order to highlight the projects that improve the living environment in key areas: health, mobility, food and public spaces.
BIFURCATIONS
The challenge is to move away from a known trajectory to address societal issues and to address ecological and societal challenges. The path is uncertain, the design is a tool to implement alternatives.
Change happens on a daily basis, but it is a collective matter, at all scales. This reflection therefore puts the emphasis on plural approaches: we wish to question the modes of consumption, production, public policies, etc. When we change direction, we are opening a path. We do not know its route or its destination.
The full programme will be published shortly on https://biennale-design.com