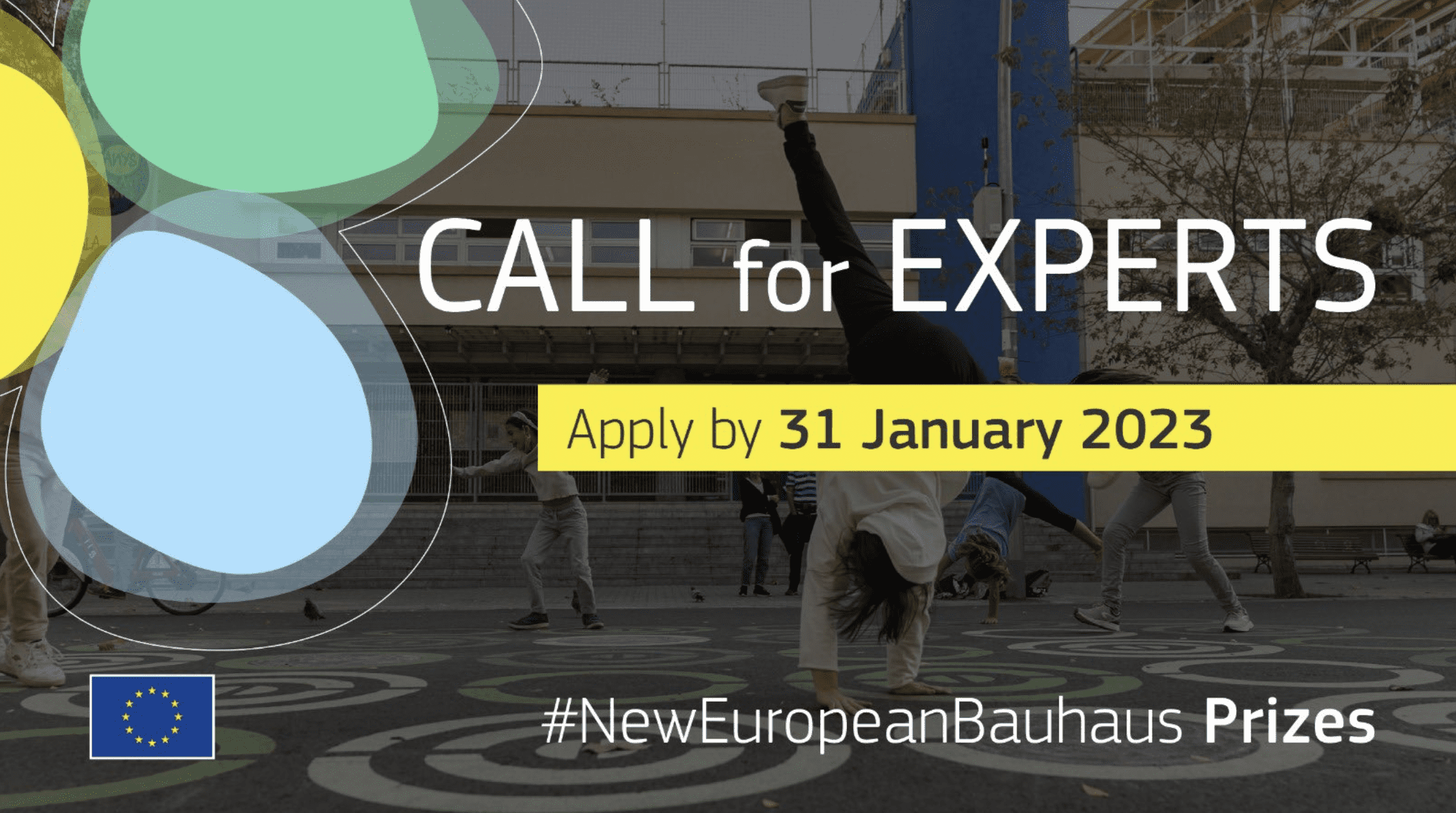 15/11/22
Call for expressions of interest for external experts to evaluate NEB Prize 2023 applications
The objective of the call for expressions of interest is to
set up a list of external experts to evaluate applications participating in the 2023 edition of the New European Bauhaus Prize competition. The experts should be able to assess the applications from the angle of three fields based on the main values of the New European Bauhaus:
Sustainability (understood as environmental sustainability, including climate issues, circularity, biodiversity, etc.);
Aesthetics and quality of experience (design, arts, culture, architecture, etc.);
Inclusiveness (equal opportunities, public participation, citizen engagement, co-design, universal design, accessibility, affordability)
In addition, the call is aiming to select experts able to assess the applications from the angle of the field of
education and learning. Find detailed information about the call and call documentation here.
Who can apply under this call?
The call is open to persons with educational and/or professional background in at least one of the fields mentioned above, but at the contracting stage priority will be given to those who have relevant education and/or experience in at least two fields indicated above.
Deadline for submission of expression of interest

31 January 2023

Submission form and more information: see
HERE.

Image credit: EC New European Bauhaus