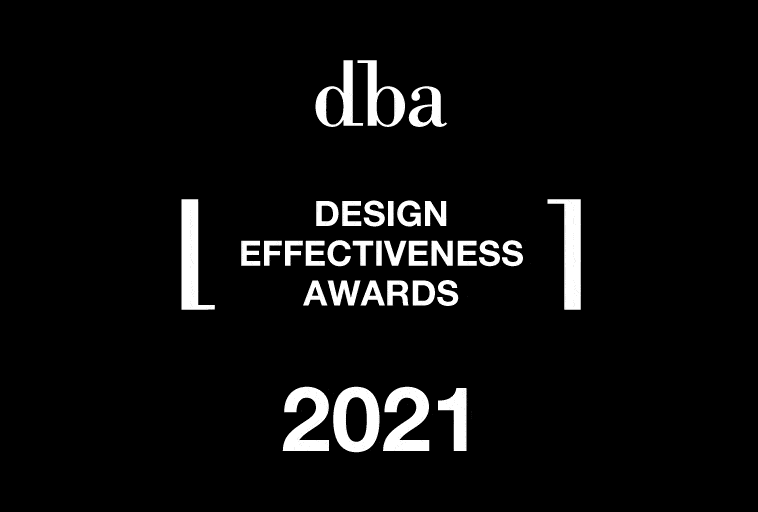 26/05/21
Celebrate the power of design
Immerse yourself in effectiveness, celebrate the power of design: DBA Design Effectiveness Award winners' announcement 2021
On Tuesday 15 June, you are invited to join the DBA online for 90 minutes of insights that will inspire and inform you, in a showcase of truly effective design.
The wide-ranging success design can achieve is evidenced by the DBA Design Effectiveness Award winners year after year. And this year is no different.
Join the DBA online between 12.00-13.30 BST on Tuesday 15 June 2021 for a fascinating exploration of the real stories behind effective design and the announcement of the Bronze, Silver and Gold Design Effectiveness Awards winners 2021. The event is free, online and open to all to attend.
From impressive financial success for an ailing brand, to the re-design of customer experiences, to a life-saving app; the winners prove that design has the power to transform.
Don't just take our word for it. Come and see for yourself.
Registrations are limited to 500 – secure your place today.
Find out more and book: https://www.dba.org.uk/events_and_training/dba-design-effectiveness-awards-2021-winners-announcement/
Please contact awards@dba.org.uk if you have any questions.