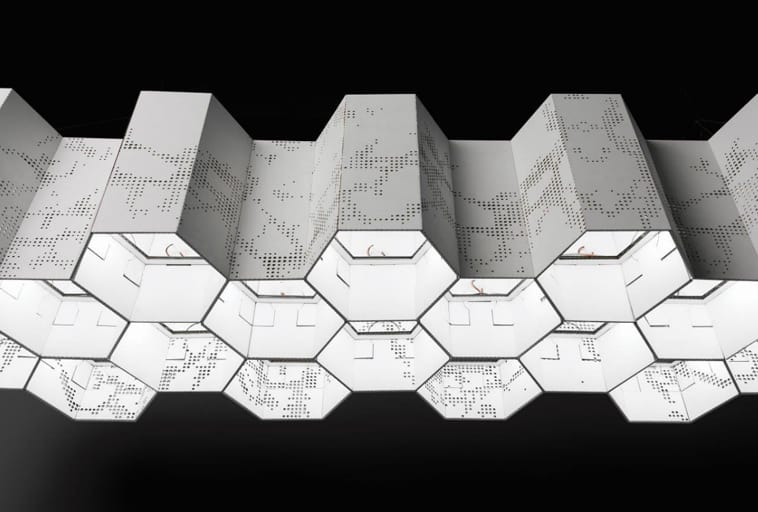 19/11/19
Closing the Circle
In Europe as well as the world, considerable attention has lately been given to various youth initiatives urging decision-makers to accelerate the transition towards a more just and sustainable economy – a circular economy. At the Regional Development Agency of the Ljubljana Urban Region, Slovenia, we fully agree with these young people: there is no planet B.
That is why in 2017 we joined the consortium of the European project InnoRenew CoE. The consortium researches renewable materials, focusing on the application of scientific findings to industry practices. As part of the consortium, we initiated in 2018 the project Papiro-logia – Circular Design and the Use of Paper in Interior Design. Along with our partner, the Pulp and Paper Institute, we have established an interdisciplinary paper furniture supply chain, and invited another partner from the industry, DS Smith, as well as industrial designers from the Academy of Fine Arts and Design, to join us. Who else but young designers could manage to transform a straight line into a closed circle more creatively?
The project Papiro-logia explored the possibilities of establishing a circular design within the education system in cooperation between the public and private sectors. The interdisciplinary supply chain enabled students to pursue a detailed research into the circulation of paper, its derivates and paper products. Furthermore, the collaboration with the experts and technical staff gave students the opportunity to acquire the know-how for designing and manufacturing a product all the way to the prototype stage with the possibility of transitioning to industrial-scale manufacturing later on.
The collaboration resulted in twelve innovative products that were on display at the 30th international Furniture and Interior Fair in Ljubljana earlier this month. This was the fifth time the Papiro-logia was shown to the public and the results so far exceeded expectations. Hive, a modular lighting system, designed by the duo Addid+, Blaž Skodlar and Andraž Rudi Vrhovšek, won the "Top Idea" award for product design and has sparked strong interest among the visitors, along with first orders of the product being made on the spot.
You can read more about the project in the online book, which is a result not only of the new interdisciplinary paper furniture supply chain and the experimental educational approaches in the field of design, but also of the joint effort of all the experts and partners in the project and their selfless knowledge exchange.
Visit our website www.rralur.si/en/projekti/innorenew-coe where Papiro-logia is also presented in a short video.
---
About RRA LUR
The Regional Development Agency of the Ljubljana Urban Region (RRA LUR) unites 26 municipalities and communities in central Slovenia, in which it supports sustainably oriented business, infrastructural, social, cultural and creative activities.
www.rralur.si/en/agencija/about-us