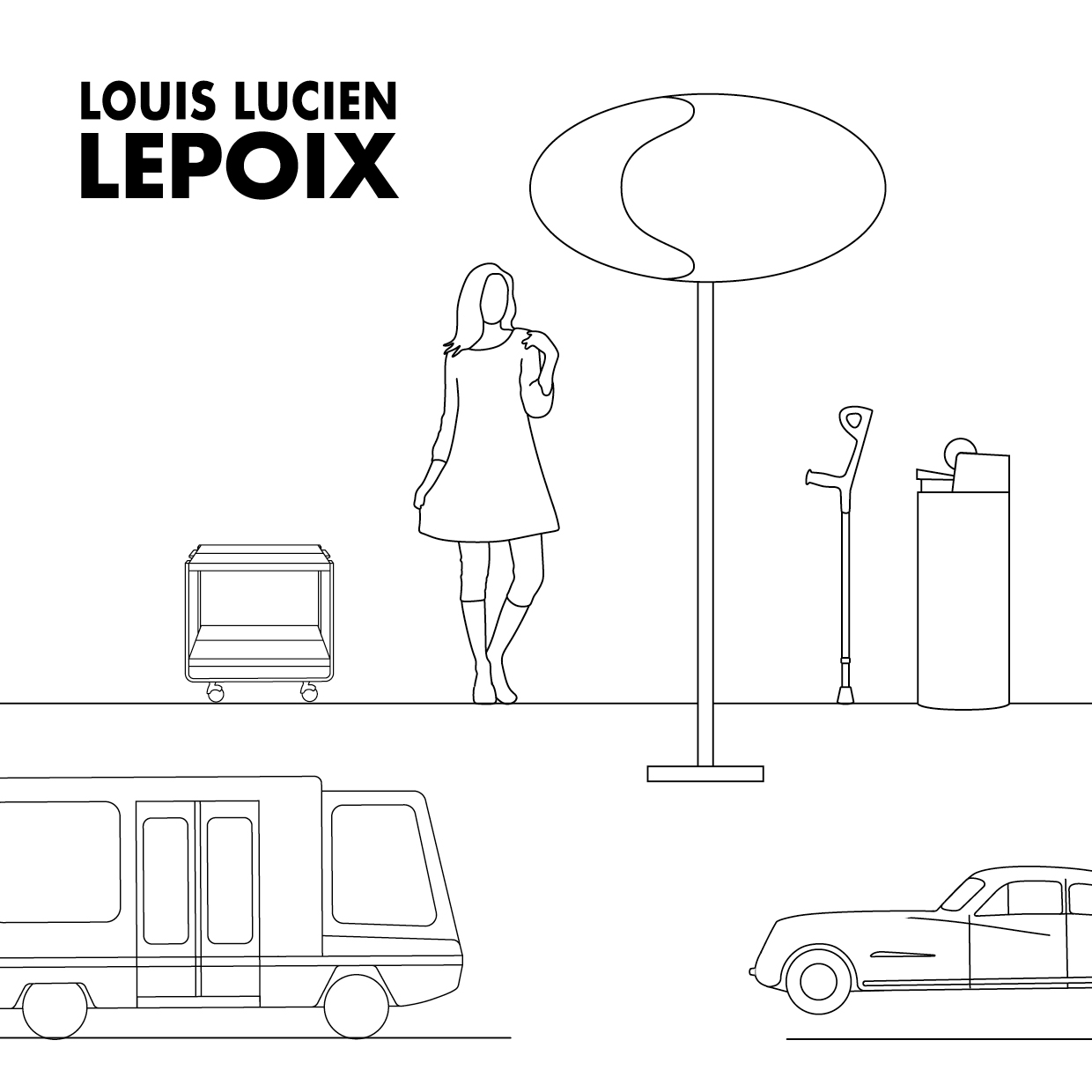 14/11/23
Conference and Exhibition: Louis Lucien Lepoix - with the City Bus to the Wind Turbine
What do a BIC lighter, the world's first forearm support, a Bugatti T 101, the Puch-Maxi, the Steyr Citybus and the Kienzle parking meter have in common? All of these were designed by Louis Lucien Lepoix.
You should remember the name – Louis Lucien Lepoix. Industrial designer.
Don't you know him? Come to the designforum Wien, Austria to see not only a retrospective (also, but not exclusively) but above all, a vision and future – as Lepoix imagined it. His ideal world, one could say.
Conference on 8 December 2023
The rediscovery of French industrial design with Louis L. Lepoix (1918-1998)
Despite common perceptions, French industrial design has a rich but underexplored history, as highlighted in Claire Leymonerie's 2016 publication 'Le temps des objets.' This work challenges the notion that French design was dormant between the eras of Raymond F. Loewy and Philippe Starck. France's design scene, lacking influential schools like Germany's Bauhaus, leaned more towards Arts décoratifs and individual brilliance rather than cohesive industrial design movements. This unique trajectory of French design, often overshadowed by its fashion and automobile sectors, offers a fascinating yet lesser-known chapter in the world of design.
This conference and exhibition is devoted to the rediscovery of Louis L. Lepoix (1918-1998).
Tickets and Programme: www.lepoix.info/tagung
Exhibition at designforum Wien
9 Dec 2023 – 11 Feb 2024
The exhibition Louis Lucien Lepoix, With the Citybus to the Wind Turbine, is an approach, a first acquaintance with the designer Lepoix – hereafter referred to as L3 for short – and his extensive work. A subset, a facsimile, of L3 typical products, techniques, models and especially his visions as a designer who was early involved in universal design and alternative energy generation. The exhibition – with seven main themes – will be shown at designaustria's designforum Vienna and will go on tour to Germany, France and Asia in the coming years.
More Information: designaustria.at/veranstaltung[…]zur-windturbine