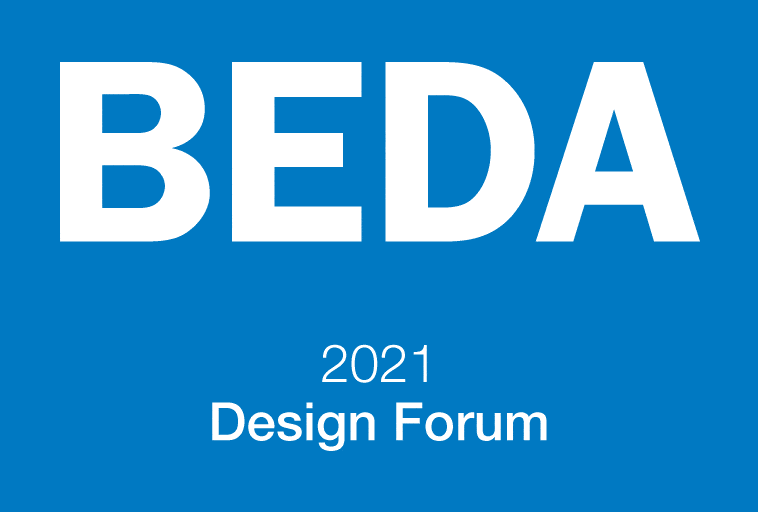 17/03/21
Date for the diary! - BEDA Design Forum 2021
The next BEDA Design Forum will take place on Thursday 27 May 2021, on the day before the BEDA General Assembly. Please put the date in your diary!
BEDA Member, Cité du Design in St Etienne will host the event and the online Forum day will be split into different thematic two-hour slots.
Further details will follow in due course as we continue to finalise the programme. We will discuss BEDA's strategic role to continuously strengthen the role of design in the New European Bauhaus initiative. A key direction will be to gain insight into the current state of affairs at the conclusion of the NEB's harvesting phase. We are inviting input from the Commission's NEB team. Another aspect of the discussion, will be to learn from each other what submissions have been forthcoming from within the BEDA network.
We will also explore ways to include other key policy areas in our discussions including, for example, the EU's Industrial Strategy and the Creative Industries.
Time will also be reserved for members to share their best current practices and initiatives. An invitation will be sent to members shortly.
In addition to an international presence, an ambition for this year is also a greater degree of cross-disciplinarity in those attending the BEDA Forum. We would welcome BEDA members' suggestions of organisations or experts from other fields who could usefully participate in the event.
Please send any suggestions you may have to Isabelle Vérilhac at isabelle@beda.org.
In the meantime, please put the date in your diary and invite a colleague or someone from outside of your organisation to come along with you. Whether or not you are a member of BEDA, you are more than welcome to attend.