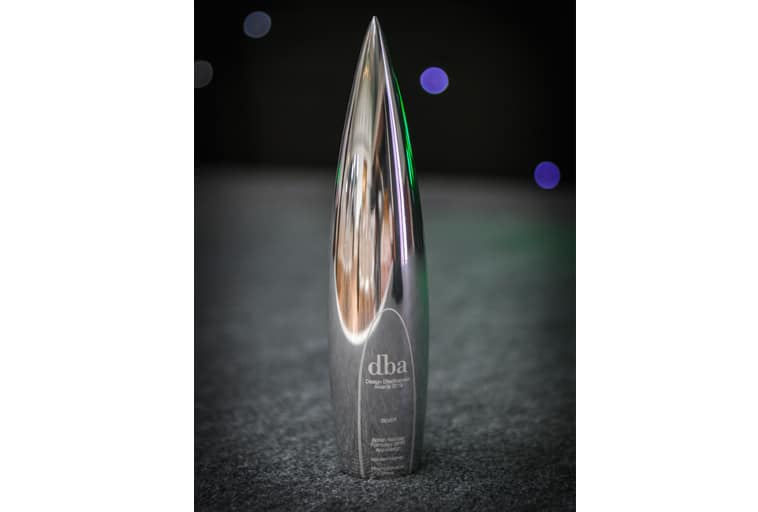 14/09/21
DBA Design Effectiveness Award winners – here's how they're chosen
If you've ever wondered how the judges determine the DBA Design Effectiveness Award winners, read on.
"The DBA Design Effectiveness Awards judging sessions are some of my favourite days of the year," says Chairman of the Judges Clive Grinyer. The judging sessions take place across three stages with the DBA bringing together "a stellar array of professional leaders, visionaries and experienced consumers of design talent," whose job it is to "share their expertise to validate the evidence in the entry submissions," adds Grinyer.
Drawn together from an array of sectors, each judge brings unique and critical insight into measuring the strength of the entries on the merits of the case it makes for design effectiveness.
The awards show the impact of design in an unarguable and measurable way. Throughout the process, judges won't be looking at standards of aesthetics, or 'good' and 'bad' design but at effectiveness measured in terms of commercial benefits for the client and the customer. Understanding what the judges are looking for will help you create a case study which will steal the show.
Read the full article here: https://www.dba.org.uk/resources/dba-design-effectiveness-awards-judges/
—–
The call for entries for the 2022 DBA Design Effectiveness Awards is now underway. The entry deadline is 5pm GMT 5 November 2021. You can download an entry pack and find more information here: https://effectivedesign.org.uk/be-a-winner
The DBA Design Effectiveness Awards are international and entries from any country are welcomed. They must be entered jointly by the agency, or in-house design team delivering the work, and the client commissioning it.