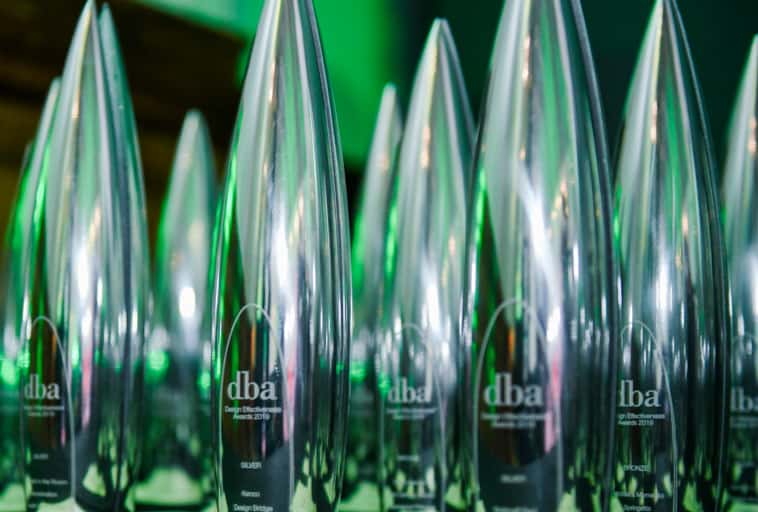 19/11/19
DBA Design Effectiveness Awards 2020: Judges
The judging for the DBA Design Effectiveness Awards 2020 will commence in December in London. The shortlist is to be announced in February, and the winners will be recognised at a celebratory ceremony in May 2020.
Founded in 1989, the DBA Design Effectiveness Awards recognise impactful, wide-ranging examples of design that have had a tangible and measurable impact upon business and societal success.
Judged by a broad range of business leaders and entered jointly by client and designer, the Awards draw focus onto design's strategic and commercial value to business and society.
The judging panel 2020
The judging panel will be chaired by Clive Grinyer, who for more than three decades has led innovation teams developing human centred solutions for the modern world. He pioneered service design at Barclays Bank and has worked for some of the world's most creative companies including Apple, Samsung and Cisco.
Says Grinyer, "I've always loved the DBA Design Effectiveness Awards because they show the impact of design in an unarguable and measurable way. They speak to the heart of organisations and show that whatever your objective is, design can transform the results you are reaching for."
Entries are judged through a rigorous, three-stage process by leading figures across multiple industries.
The judging panel this year includes:
Paul Edwards, Head of Creative Design, Airbus
Hans Daems, Group Public Affairs Officer, Hitachi Europe
Nanna Ulrich Gudum, Vice President Design, Lego
Monica Dalla Riva, Vice President Customer Experience and Design, Deutsche Telekom
Sigrid Brewka-Steeves, Head of Global Retail Design, PUMA
Ben Branson, Founder & CEO, Seedlip
Bruce Daisley, VP EMEA, Twitter
Siobhan Fitzpatrick, VP Digital Distribution, Virgin AtlanticAnd confirmed for the Grand Prix judging panel:
Tomasz Blawat, CEO, Carlsberg UK
Ewan Venters, CEO, Fortnum & Mason
James Cain OBE, Chief Executive, Harrogate Spring Water
Laura Citron, CEO, London & Partners
Mark Fairweather, CEO, Whitworths
The full list of confirmed judges and further details about the DBA Design Effectiveness Awards can be found here.effectivedesign.org.ukdba.org.uk