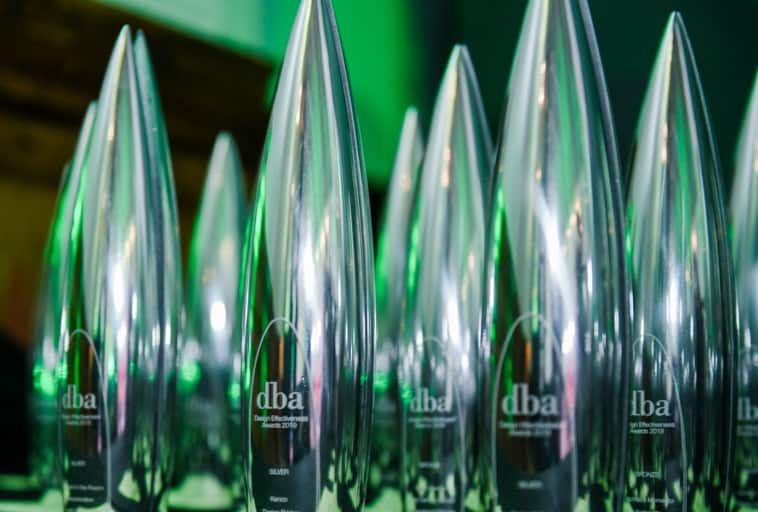 24/09/19
DBA Design Effectiveness Awards 2020: Open for entries
The entry deadline for the DBA Design Effectiveness Awards 2020 is on Friday 25 October 2019. Read about how to enter and download an entry pack here.
About the AwardsThe DBA Design Effectiveness Awardsprove how powerful partnerships between clients and designers can be and theycelebrate design's ability to profoundly influence the success of businesses, brands, products, places and services: any design can be entered as long as design made a clear contribution to the success of a business or initiative and the results of this can be measured and proven.
Held annually, the DBA Design Effectiveness Awards are both prestigious and authoritative, covering the broad spectrum of the design industry by measuring entries against their own design brief metrics and not against each other. The DBA Design Effectiveness Awards welcomes entries from any country.Judges
The judging panel for the 2020 Awards includes Sigrid Brewka-Steeves, Design Director Retail, Adidas, Monica Dalla Riva, VP Customer Experience & Design, Deutsche Telekom, Francois Lenfant, General Manager, Healthcare Experience, Global Design, GE Healthcare, Luke Mansfield, Chief Strategy Officer, Harley Davidson, Bruce Daisley, VP EMEA, Twitter.
More informationView the full list of judges and find out more about the DBA Design Effectiveness Awards, including how to enter at www.effectivedesign.org.uk