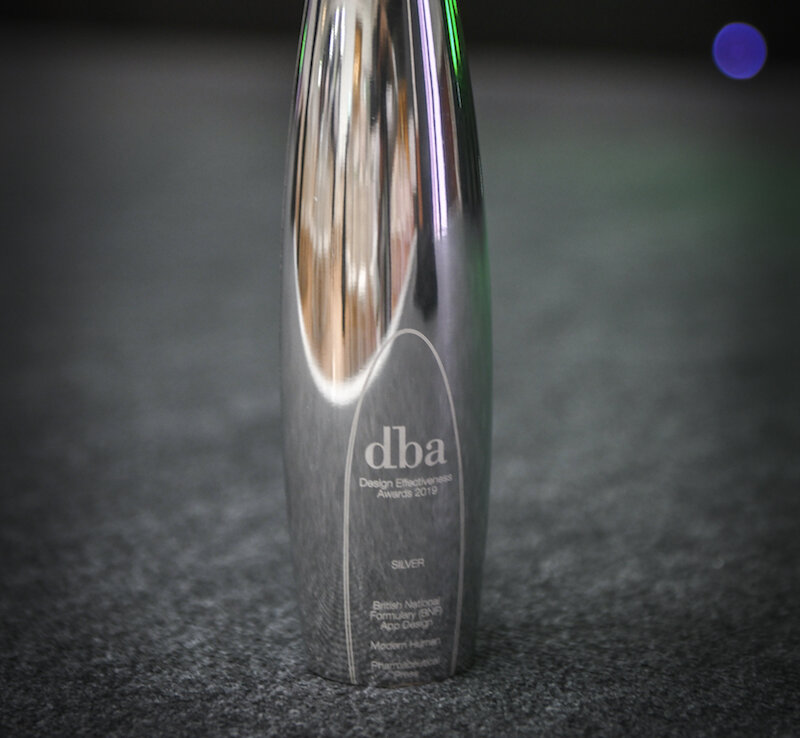 DBA / Design Effectiveness Awards trophy
14/03/23
DBA Design Effectiveness Awards 2023: Winners shortlist announced
The Design Business Association (DBA) is delighted to announce the shortlist of winning entries for the DBA Design Effectiveness Awards 2023.
The Awards recognise projects that demonstrate design's tangible effect on business, society and people's lives. From positively impacting gross margin to the creation of new markets, from improved recruitment to increased loyalty, from reduction in production costs to job creation, the achievements of the shortlisted winners are significant and wide-ranging and demonstrate that no matter the size of the business or budget, design creates competitive advantage.
The winning agency and client partnerships shortlisted in the 2023 DBA Design Effectiveness Awards can be viewed here.
Celebrate the power of design
On Thursday 29 June from 12pm BST, the winners will find out if they've won Gold, Silver or Bronze at the DBA Design Effectiveness Awards 2023 winners announcement.
"I'd really recommend joining us for the free, online event. The complexity of challenges faced by companies, societies and the planet today provide unparalleled opportunities for design. To capitalise on these, we should all be enhancing our ability to articulate the value design can add, and the event is a great way to do just that. It's a lively, fascinating, celebratory look at the wide-ranging impact of design – do join us and soak it all up."

says DBA CEO, Deborah Dawton
Tune into the live broadcast to celebrate the power of design and toast the success of our 2023 winners.
Register Here: us02web.zoom.us/webinar/register/WN_Z78za-5TR0uesA21epqauQ
More Information: dba.org.uk/dba-design-effectiv[…]tlist-announced
Last updated: 22/03/23