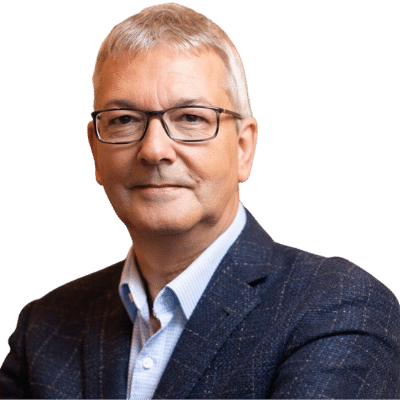 Eric Quint, former Chief Design Officer at 3M and DBA Twenty/Twenty mentor
10/11/23
DBA Twenty/Twenty Mentoring: Open for Applications
Since its launch in 2011, the Design Business Association's (DBA) flagship business mentoring programme Twenty/Twenty has worked with more than 550 participants from more than 300 businesses. The programme is open to DBA members and non-members from any location.
"The Twenty/Twenty programme is a win/win for both mentees and mentors."
Eric Quint, former Chief Design Officer at 3M and DBA Twenty/Twenty mentor.
DBA Twenty/Twenty pairs rising industry leaders with established design pioneers for a 12-month one-to-one mentoring relationship and is:
Designed specifically for individuals who want to take their thinking around business issues to the next level.
Aimed at helping rising industry leaders define their goals and grow their business.
A process which helps you to make better-informed decisions about your business, your team and yourself.
Twenty/Twenty will provide you with a highly experienced design industry confidant. Someone you can discuss both the day to day and the bigger picture with. As you work through the programme with them, they will help you to develop your thinking, increase your confidence and hone your ability to reach your own conclusions on the steps that are right for you and your business.
Who can apply?
MDs, owners and partners of small and medium design agencies, senior team members from medium to large sized agencies, as well as in-house design team members from any location.
Application Deadline: Wednesday 29 November 2023
More Information and Applications: www.dba.org.uk/events-training/mentoring/?tabs