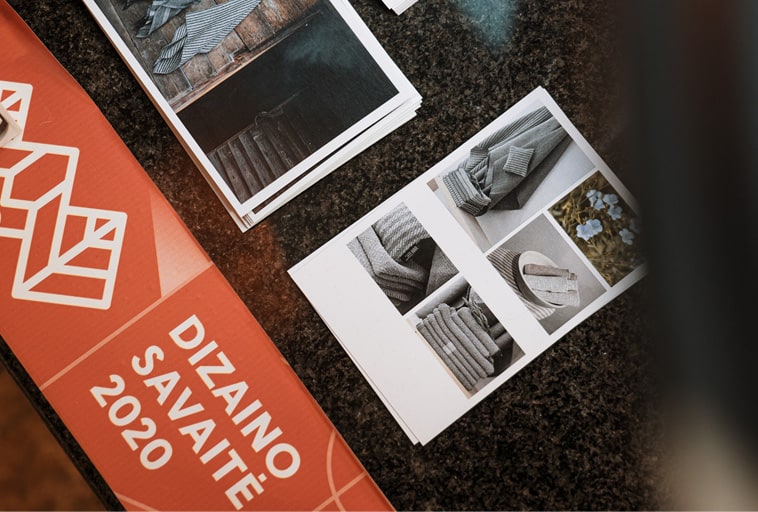 17/11/20
Design Week Lithuania 2020
From the 21-27 September, DESIGN WEEK LITHUANIA 2020 hosted 60 events, in six towns in Lithuania.
With a slightly adjusted program, the event encouraged design lovers and those interested to get acquainted with new design works and installations in the city street showcases and to discover young designers.
The festival included discussions and promoted dialogue about the impact of design on our daily activities, the vision of the design sector, its importance and support in the business environment, and public appreciation.
Companies of various designs were invited to visit the presentations of the latest furniture collections and expositions of home accessories. Manufacturing companies organised tours and creative workshops, where everyone had an opportunity to get acquainted with the peculiarities of the production process.
Visitors of the design festival were invited to design city tours, where, together with guides, they had the opportunity to delve deeper into the work of designers. Plus an exclusive and the only one in Lithuania, the first fully automated, smart office, which invited visitors to get acquainted with the latest technologies and control devices throughout the week.
There were even two design knowledge quizzes held in Klaipėda and the opening of the exhibition "Good Design Spaces".
This year presented with a great program from Art Incubator of Anykščiai: a few expositions, a guided tour, lectures about food design and photography, and also virtual exhibitions and lectures on how to create attractive visualisations and creative impact on well-being. Two exhibitions of design and jewelry invited of the Telšiai branch of the Vilnius Academy of Arts that were presented in Telšiai itself.
This year, the festival program was supplemented by the web-based platform on design education, which mainly focused on presentations and the main theme of this year's design week, which perfectly responded to the virtual exhibition of the Gdynia Design Center. Design truly shapes our daily lives and habits, strongly influences our quality of life, and we sought to show and reveal it during this DESIGN WEEK LITHUANIA.
The international poster exhibition "Žyvie Bielaruś" – a demonstration of the solidarity of the world's designers with the Belarusian people and their support in their fight against the dictatorship for democracy, freedom, and truth – also responded well to the
theme of this festival.
Moments from the festival can be viewed here: https://www.youtube.com/watch?v=NokvM_QokRs
---
DESIGN WEEK LITHUANIA is organised by the Lithuanian Design Forum, an organisation uniting national design and business, representing the creative potential of Lithuanian designers in Lithuania and abroad, preparing presentations of design works and introducing the public to good design examples, representing the interests of its members and working closely with the country's design ecosystem.
http://www.dizainosavaite.lthttp://www.dizainoforumas.lt/en/dizaino-savaite-2/https://www.instagram.com/dizainosavaite/https://www.facebook.com/Dizaino.Savaite/about/?ref=page_internal