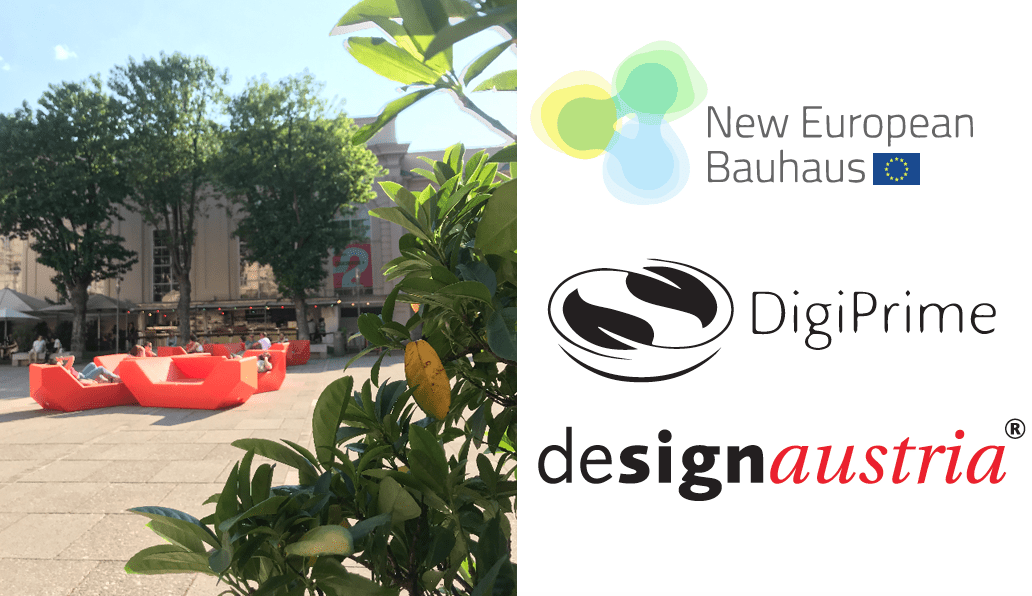 12/05/22
designaustria celebrates the New European Bauhaus Day on 11 June 2022 in Vienna
During this year's New European Bauhaus Festival designaustria organizes a side event to introduce aims and current results of the Horizon Europe research project »DigiPrime – Circular Economy and Digitalization in Europe«. The side event takes place on Saturday, 11 June 2022, at the designforum Wien in Vienna. Besides personal infos on the project status, an exhibition on best examples of sustainable circular-oriented product design from the past 2 years will be showcased.
As DigiPrime involves a variety of project partners deriving from diverse backgrounds, it is key to the project success to ensure inclusion on all levels. DigiPrime underlines the importance of working together inclusively to build a sustainable Europe for the future. The side event will reach out to a large public audience by providing barrier free access to the venue and openly accessible information about the development large-scale European circular economy project DigiPrime and its benefits for society and sustainability.
The side event aims to provide insights and good practice in EU funded research exemplified by the project DigiPrime, a digital platform to support circular economy. Digital technology plays a big role in our sustainable transition to a circular economy, which aims to make optimum use of resources within industries. Visitors of the event will gain access to practical examples of what circular economy and the Green Deal is about, why it is important to deal with it now, how it can be successful by integrating all of us.