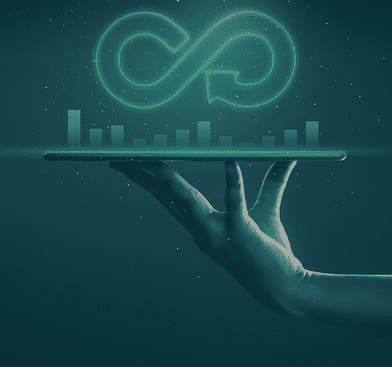 07/11/22
designaustria promotes "DigiPrime Open Call for pilots".
Digital technology plays a big role in our transition to a circular economy, which aims to make optimum use of resources within industries.
The EU-funded DigiPrime project will develop the concept of a circular economy digital platform in order to create circular business models based on the data-enhanced recovery and reuse of functions and materials.
Endorsing circular design, project partner designaustria invites SMEs to apply for funding for Pilots in new business sectors using the DigiPrime digital platform, its services, and basic data transfer functionalities.
The call is open from 1 November 2022 to 10 January 2023.
Up to 100.000 euros in funding for proposals submitted by one SME and up to 200.000 euros for a group.
The platform DigiPrime and the related service applications will be adopted and validated within the following cross-sectorial pilots:
Composites & techno-Polymers (design sector),
Batteries,
Mechatronics & electronics (e-mobility),
Textile,
Circular innovation hubs integration,
Cross-regional value-chain identification and open innovation.
Funding available: 1.2 million EUR
Sub-project maximum funding:
single applicant 100'000.00 EUR
consortium 200'000.00 EUR Financing rate 70%
Duration of sub-projects: 6 months
Eligible Applicants: SMEs from Europe
For any further questions please contact Mr. Federico Bley, IDEA Consult, Brussels),
info.opencalls@digiprime.eu.
More information at:
www.digiprime.eu