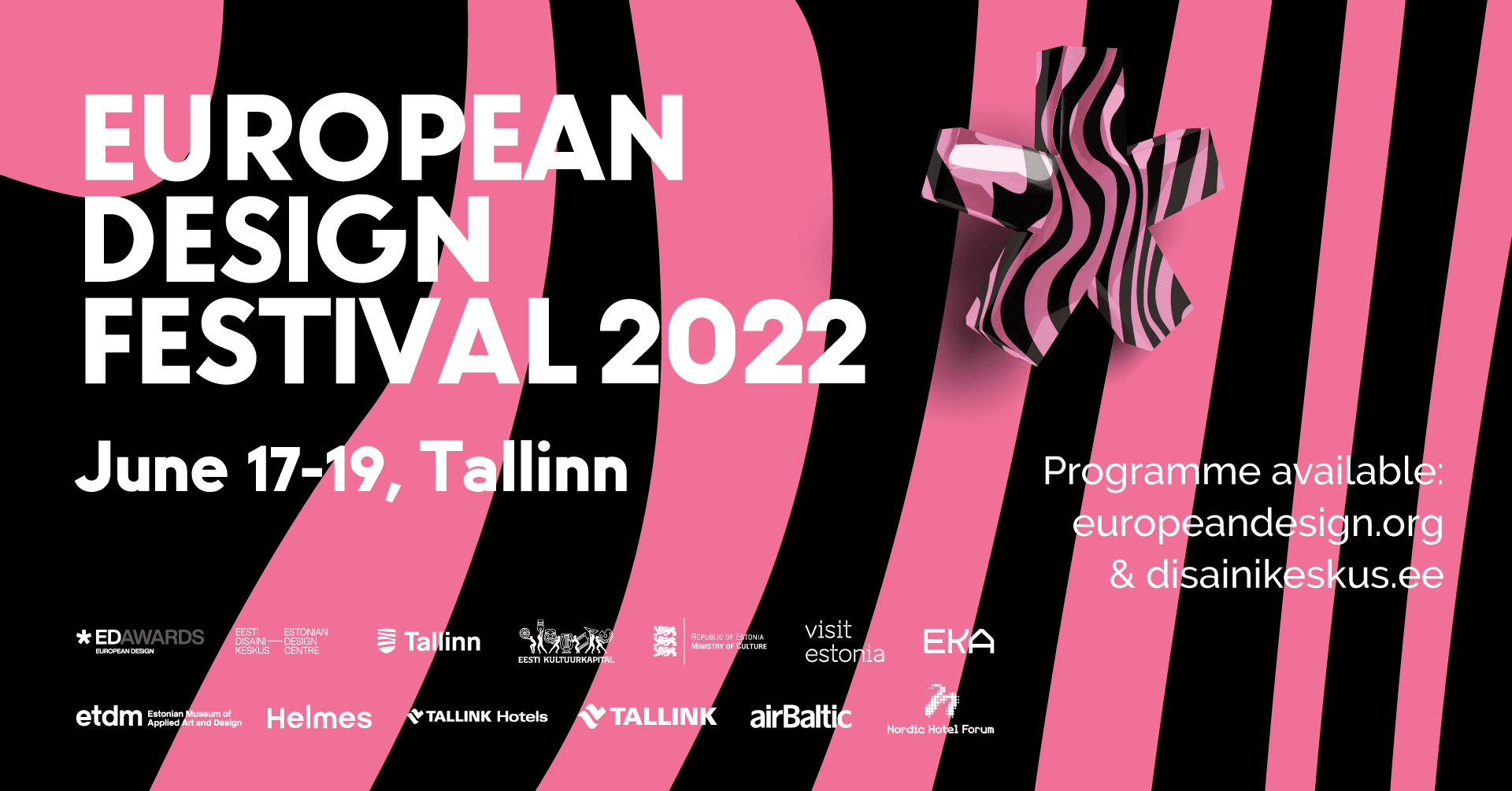 10/06/22
European Design Festival 2022 Tallinn programme and tickets now available!
This year the European Design Festival (ED-Festival) will be held in Tallinn, 17-19 June 2022. Creative people from all over Europe are expected to take part in the Festival Programme that will also be open to the general public. The Programme includes the Design Conference "Beyond Design", Workshops, Exhibitions, Design Walks, Design Talks, Studio Crawls and of course, the European Design Awards Ceremony!
The Festival Programme 2022 is being curated by the Estonian Design Centre and will take place on June 17-19 2022. The European Design Festival Tallinn 2022 and The Design Conference deals with the theme "Beyond Design" and explores issues such as: Design Beyond Governance, Design Beyond Resistance and Design Beyond Tranquillity. It will look into the impact and future of design and through design as an engine for the welfare of the society, position and responsibilities of the designer while offering both inspiration, practical activities and networking opportunities to design professionals, entrepreneurs and policymakers from different areas.
More info on disainikeskus.ee
The European Design Festival 2022 is a collaborative event of the European Design Awards and Estonian Design Centre.