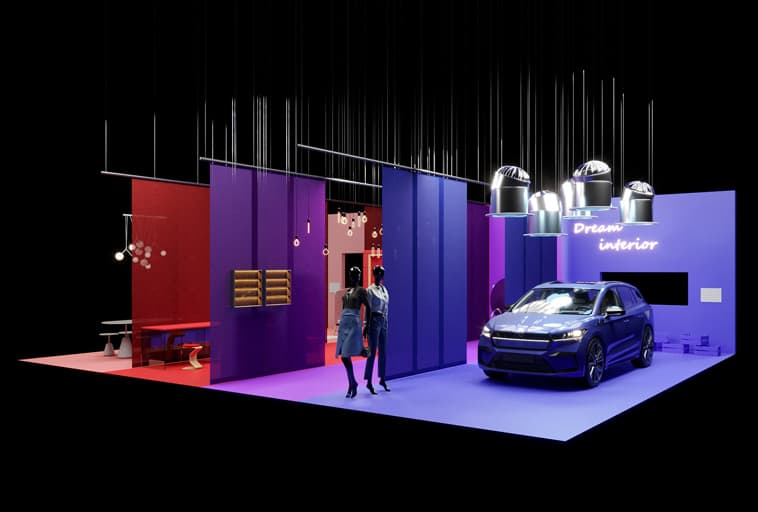 14/09/21
Explore the Dream Interior of Design Center CzechTrade at S/ALON Budapest
The Design Center CzechTrade will be the special guest at this year's S/ALON Budapest, a high-end interior design fair organised in Budapest, Hungary. The participation at this exceptional event provides the opportunity to present a colourful and fresh selection of Czech designers' artwork at a Dream interior, designed by Iva Bastlová.
Visitors will be able to dream and walk through a fantasy space that will transfer them to another reality. Starting from a blue garage, through a purple corridor full of lights to the red office and finally ending up in a soft pink dining room. The exhibition will shine with colours, but it will not only be about the colours themselves, but also about their meanings, symbolism and denial of myths.
The second level will be about connecting the female and male world, their differences, intersections and disillusionment. Blue is not just the colour of men, just as pink is the color of women.
Find out more here: https://salonbudapest.hu/en/kiallitok/design-centrum-czechtrade/