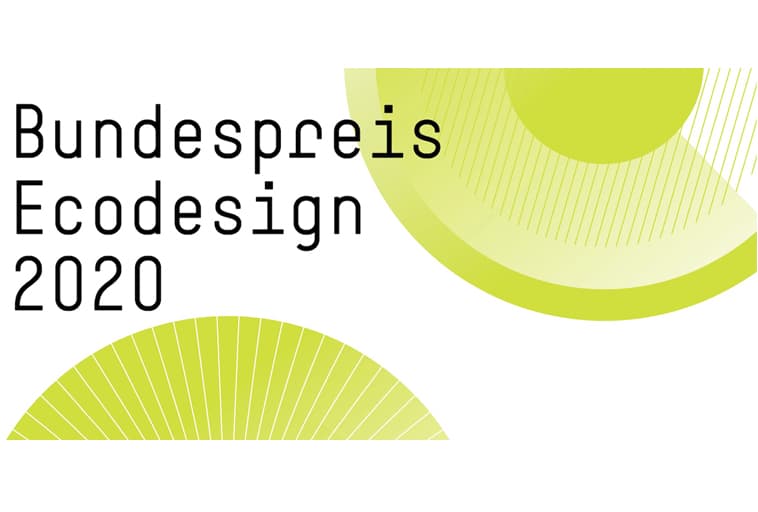 29/01/20
Call for Entries: Federal Ecodesign Award 2020
Open until 6 April 2020

Packaging that is also a product?
An app that helps save resources?
A new concept for environmentally friendly mobility in rural areas?

Companies, students and lateral thinkers are once again called upon to apply with innovative services, concepts and products by 6 April 2020.
Submissions for the Federal Ecodesign Prize in the following categories "Concept", "Service", "Product" and "Young Scientists".
What counts is the ecologically and aesthetically convincing design. From the idea to production to disposal – for every project, the entire life cycle is in focus and with it the question of how design solutions can change our consumer behaviour in a way that contributes to reducing the burden on the environment. How can products, product parts and their materials be kept in circulation as long as possible? And how to minimize harmful environmental effects?
The competition has been held annually since 2012 by the German Federal Ministry for the Environment and the Federal Environment Agency in cooperation with the International Design Center Berlin (IDZ). It is the highest award for eco-design by the German government.
Experts from the Federal Environment Agency and the project advisory board as well as a high-ranking jury will examine and evaluate the quality of the submissions in a multi-stage process.
In November 2020, the winners of the competition will be announced at a festive awards ceremony at the Federal Environment Ministry. In addition, all nominees and prize winners will be presented to the public in a travelling exhibition on the competition in 2020. The prizes for young talent are endowed with a sum of 1,000 EUR each.
Application deadline: 6 April 2020
Promotional video:https://vimeo.com/374184870Application and further information on the competition:http://www.bundespreis-ecodesign.de/Development and implementation: Internationales Design Zentrum Berlin e.V.(IDZ) | idz.de