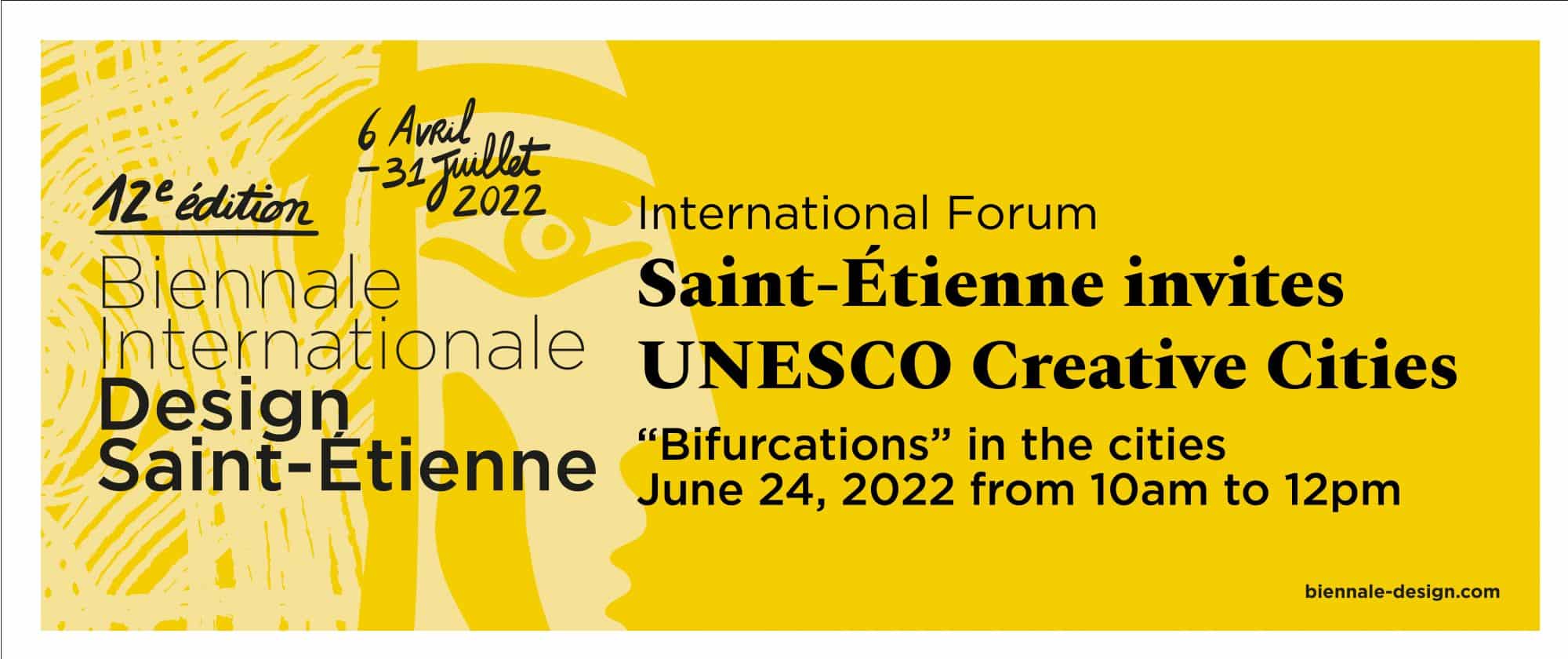 21/06/22
International Forum: Saint-Etienne invites UNESCO Creative Cities
Friday, 24 June 10:00 – 12:00 CEST
This Forum aims to highlight the creativity of cities to answer the following questions in concrete terms: How are cities experimenting with other ways, collective, sober and respectful of ecosystems (biodiversity, etc.)? How do they support the development of new practices in housing, mobility, health or education? How do they promote new ways of consuming or producing? The speakers will focus on practical achievements developed in one of the 6 themes selected by the Biennial: Housing, Mobility, Health, Biodiversity, Education and Production.
Conference: Exploring bifurcations in UNESCO Creative Cities
10:00 – 12:00 CEST
Bifurcation of production, process and system
Bifurcation of habitat, mobility and city
Bifurcations in the biodiversity
With the participation of Montreal (Canada), Querétaro (Mexico), Seoul (South Korea), Mexico City (Mexico), Fortaleza (Brazil), Kaunas (Lithuania), Dubai (United Arab Emirates), Istanbul (Turkey), Muharraq (Bahrain), Turin (Italy), Puebla (Mexico) and Budapest (Hungary).
The interventions will take place within the Biennale Internationale Design Saint-Étienne event in person but also virtually for those who cannot come to the event.