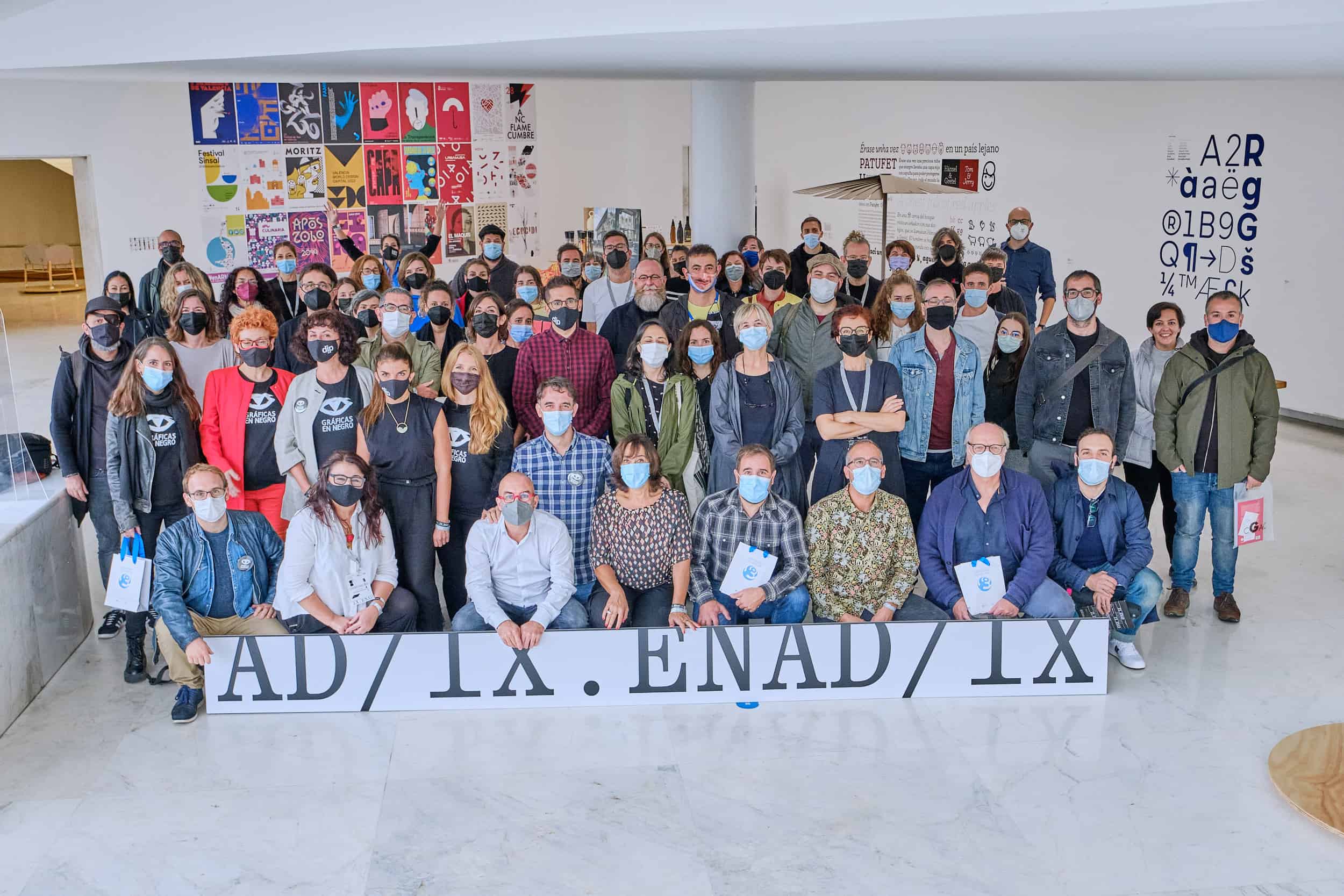 27/10/21
From October 15th to 17th, Santiago de Compostela hosted the 9ENAD, the ninth edition of the National Design Meeting
From October 15th to 17th, Santiago de Compostela hosted the 9ENAD, the ninth edition of the National Design Meeting, which this year focused on the theme "Identity and Territory", a full program that included, among other activities, presentations, conferences, lectures, workshops and the exhibition FSWD, From Spain with Design, which turned Santiago into the Spanish capital of design.
It was a very productive event with the presence of representatives of the public and private sector. The Galician Design Association (DAG) and the Axencia de Innovación (GAIN) presented the Study of Design Economy in Galicia, a radiograph that has taken a year of hard work and which has involved both companies that are part of the 15 clusters of Galicia and those involved in various initiatives related to design and innovation carried out by GAIN, by the Axencia Galega de Industriais Forestais (XERA) or the Instituto Galego de Promoción Económica (IGAPE), which highlighted the importance of design as a driver of economic innovation as well as the need to publicize the supply of design services and find appropriate solutions for companies or the fact that design in Galicia is a resilient sector in crisis situations providing creative solutions and future solutions for other sectors, are some of the conclusions that have been drawn from a study that will continue to be talked in the coming months.
Furthermore, the Encounter included working groups on different topics, which resulted in several challenges to work on in the short term:
_Editing and presenting the code of ethics for design.
_Developing internationalization actions.
_Implementing actions to incorporate the gender perspective in design.
_Incorporating design in the different areas of public administrations.
The commitment of the different public administrations that participated in the event to work collaboratively to make design visible and incorporate it into the economic network was also remarkable.
The exhibition From Spain with Design was also inaugurated during the Encounter and will be open until January 30th at the GCAC in Santiago de Compostela. It is the first design exhibition of its kind in Spain and aims to showcase diverse and varied initiatives carried out by Spanish professionals in the last few years. It brings together a total of 123 physical works, panels and audiovisual material on industrial, graphic, interior and service design, which are displayed through five thematic axes: "Intersections", "Identity and territory", "Internationalization", "Sustainability" and "Complicities".